EDIT MAIN
Golf Classic
About this event:
Celebrating 30 years of commitment to our kids and working to enhance educational opportunities for the students of the Mason County Central School District. Proceeds benefit the students of Mason County Central Schools through the awarding of student scholarships and teacher mini-grants to enhance curriculum.
Registration fee:
$360 per team ($90 per person) day of the event.
This fee includes:
Cash prizes on specialty holes
Hole prizes, plus a hole-in-one prize
Prizes for top 2 teams in each flight
Shared cart
Hot dogs
Beverages
Buffet dinner
Additional prize drawings
Tournament Location:
Lakeside Links Golf Course, 5369 West Chauvez Road in Ludington
---
Spartan Sportsman's Banquet
About this Event
Shop, bid, and buy at the first Spartan Sportsman's Banquet! Admission tickets include a sit-down dinner! The MCC Educational Foundation and vendors will be hosting a variety of activities including raffles, silent auctions, and membership information. Learn about the Wild Turkey Federation Habitat Improvements from Regional Biologist Ryan Boyer, Habitat improvements for private land from Seth Earl of the MSU Soil Conservation Office, and District Wildlife Biologist Dr. Heather Keough.
Admission and vendor registration fees support the MCC Educational Foundation and MCC School projects!
Tickets are available for purchase on Eventbrite, at Squires Family Care Chiropractic Office (414 W. U.S. 10-31, Scottville) and at the MCC CBO (300 W. Broadway, Scottville). Seating is limited. Tickets will be sold at the door if available.
Drawings and Raffles
Door Prizes worth over $500!
Over $10,000 in merchandise will be raffled off!
Early Online Registration Drawing worth over $500!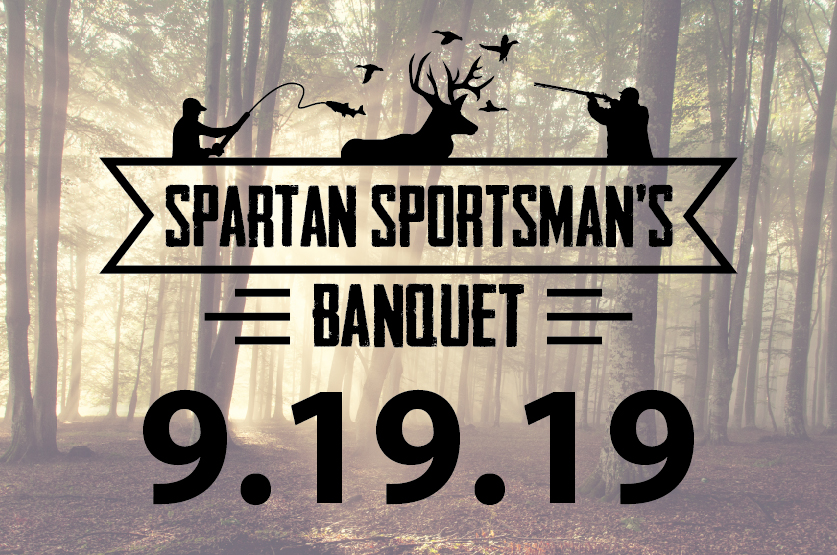 ---
Spring Community Auction
About this event:
Join us as we celebrate 25 years of raising funds for education. Live and silent auctions, raffles, food, drinks and more!
Dress your best for this community event with a Hollywood Silver Screen theme. Doors open at the Graystone Event Center at 5:30 p.m.
Tickets are $25 each or 2 for $45. They can be purchased at Smith & Eddy Insurance, Squires Family Care Chiropractic, MCC Business Office, and the Ludington & Scottville Area Chamber of Commerce.
All proceeds benefit the Mason County Central Educational Foundation's community programs and the Ludington & Scottville Area Chamber of Commerce business education programs.