EDIT MAIN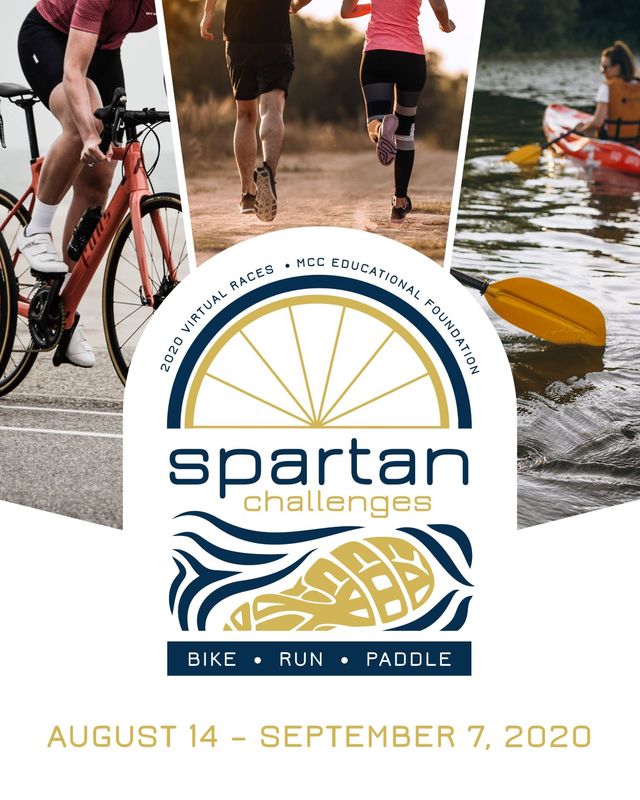 Scottville to Ludington-Paddle Race, approximately 12 miles
Individual Triathlon: Bike 12 miles, Run 4 miles, Paddle from Custer to Scottville approximately 4.7 miles
Team Triathlon: One member bikes 12 miles, another runs 4 miles, and a third paddles from Custer to Scottville, approximately 4.7 miles
Custer to Scottville-Paddle Race, approximately 4.7 miles
For the TRIATHLON EVENTS, the participants may complete the bike riding and running on a course of their choice.
The Paddle portions of any race MUST be completed on the Pere Marquette River
TO REGISTER: Go to https://runsignup.com/Race/MI/Scottville/SpartanRiverRaces
Cost is $25.00 per person participating
Proceeds from this year's events will be used for 2021 Mason County Central Senior Scholarships.
Sponsored by: Mason County Central Educational Foundation
Paddle Sports of Scottville
Lead Sponsors: Smith & Eddy Insurance
Ludington & Scottville Chamber of Commerce
Henry's Landing (Campground and Rentals)
Additional Sponsors:
Flora craft Inc. Blarney Castle Company Bottle & Can
Scholten's Plumbing Squires Family Care Chiropractic
Urka Auto Center Easy Living Flooring Lundquist Furniture
Diane Jensen Dr. Nick Simone Dentistry Heyse and Associates
IF YOU HAVE ANY QUESTIONS, PLEASE CONTACT:
GARY ANDERSEN
231-690-0633
GOLF CLASSIC
ABOUT THIS EVENT:
Celebrating 31 years of commitment to our kids and working to enhance educational opportunities for the students of the Mason County Central School District. Proceeds benefit the students of Mason County Central Schools through the awarding of student scholarships and teacher mini-grants to enhance curriculum.
REGISTRATION FEE:
$340 PER TEAM ($85 PER PERSON)
THIS FEE INCLUDES:
Cash prizes on specialty holes
Hole prizes, plus a hole-in-one prize
Prizes for top 2 teams in each flight
Shared cart
Hot dogs
Beverages
Gift card to local restaurant
Additional prize drawings
TOURNAMENT LOCATION:
Lakeside Links Golf Course, 5369 West Chauvez Road in Ludington