Mason County Central Free Meals for Kids Distribution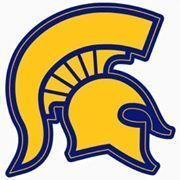 Revised Schedule and Information
Effective Date: Monday, 4/6/2020
The Mason County Central School District's Food Service and Transportation Departments have collaborated to put together a meal distribution schedule effective 4/6/2020.
We will be using 3 Bus Delivery Routes with 7 Distribution Hubs for the out-of-town children ages 0 to 18 (and up to 26 yrs old for our special needs population).
In addition, our Scottville Area children can pick up meals at the MCC Upper Elementary.
Schedules for Distribution are:
Monday Pick Up = Monday and Tuesday Meals
Wednesday Pick Up = Wednesday and Thursday Meals
Friday Pick Up = Friday, Saturday and Sunday Meals
Distribution Hubs:
Scottville Area:
MCC Upper Elementary 11:00 – 11:45 – M,W,FRI
Route 1:
Victory Baptist Church 11:00 – 11:30 – M,W,FRI
St. Paul's United Methodist Church 12:00 – 12:30 – M,W,FRI
Route2:
Legends Taxidermy 11:00 – 11:30 – M,W,FRI
FreeSoil Community Center 11:45 – 12:15 – M,W,FRI
Grant Fire Department 12:30 – 1:00 – M,W,FRI
Route 3:
Branch Fire Department 11:00 – 11:30 – M,W,FRI
Evergreen Church 12:00 – 12:30 – M,W,FRI
More Information:
These meals are FREE for All Children 0-18. Children do NOT have to be MCC students.

The meals will be in a Grab-n-Go Format / Social Distancing Procedures In Place

For Specific Dietary Restrictions/Allergies Please Contact MaryAnn Nielsen at our Food Service Office: 231-757-5721.

Parents can pick up on behalf of children and families can pick up for other families' children.

Lunches plus the next day's breakfast will be provided.

Weekend Meals will be distributed on Fridays.

Multiple Days can be picked up but are limited to that day's meal.

Unfortunately the Free Meals are not for Adults.