Don't miss out. The BACK TO SCHOOL BACKPACK BONANZA will take place on Wednesday, August 11th from 4pm - 7pm. Transportation from the MCC High School Parking Lot will be available.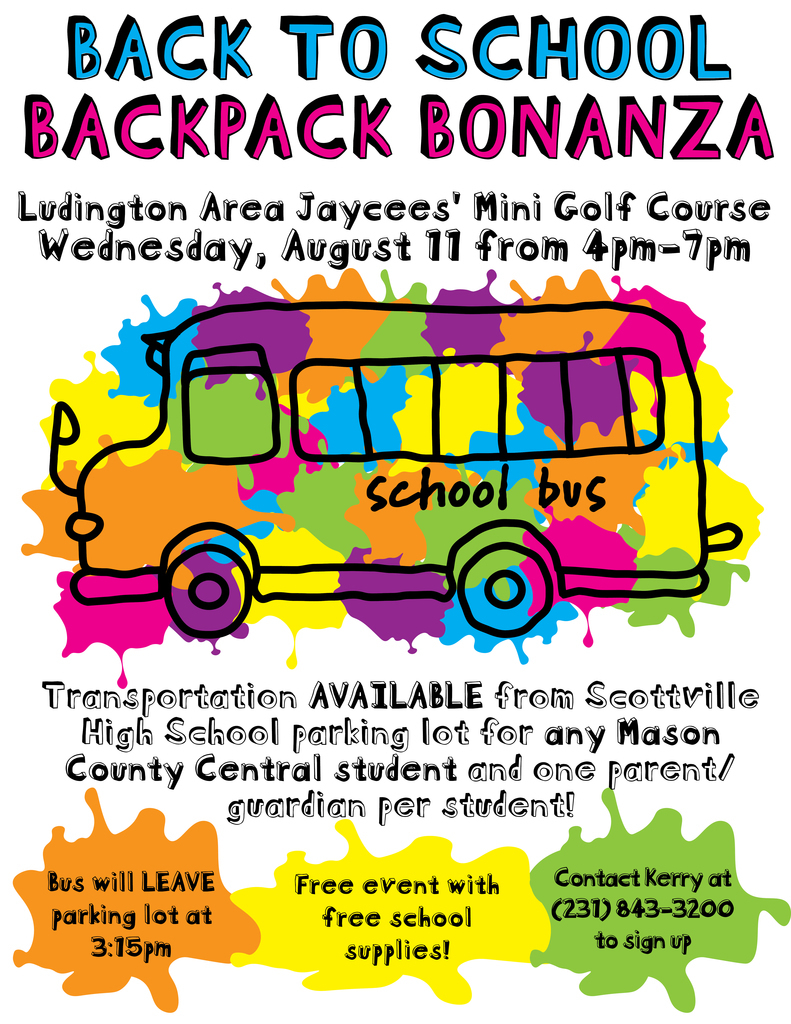 CALL NOW ENROLL FOR PRESCHOOL THIS FALL Victory Early Childhood Center One Stop & One Location For Busy Parents High Quality Programming Available GSRP – You could possibly attend for FREE with TRANSPORTATION Montessori – Tuition Based (3/4 Year Old Sections) Wrap Around Child Care Before / After School Call Ms. Angie @ 757-3713 ext. 131 to make an appointment FREE Books & School Supplies For Those Applying From Now Until The End of July!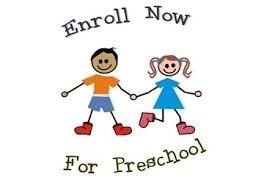 Join the MCC Educational Foundation for a day of paddling the Pere Marquette River. In-person Race Day: July 17, 2021 Virtual races: July 3 - July 16, 2021 This year we are offering in-person and virtual race options for 2 river races and 2 triathalons: • River race #1 will start in Custer and end at Riverside Park in Scottville. • River race #2 will start at Riverside Park and end in Ludington. • The Individual Triathalon • Team Triathalon Each triathalon will consist of a 12 mile bike race, 4 mile run, and paddle from the Custer boat launch to Riverside Park in Scottville. ● Visit
www.mccedfoundation.org
then click on Spartan River Races to find the registration link ● Or go to Spartan River Races Please contact Gary Andersen at
gandersen@mccedfoundation.org
or 231-690-0633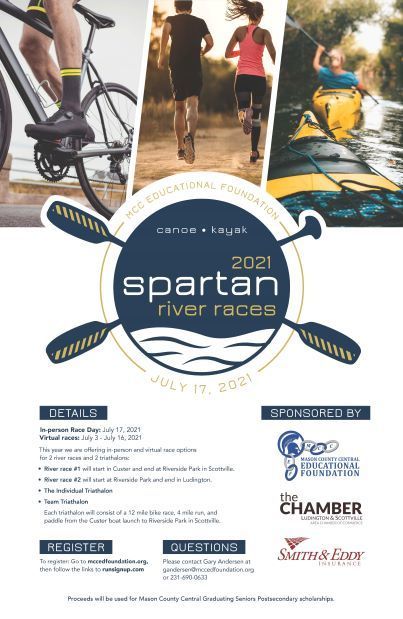 Community Forum #2 Zoom Link: Click on this Link and Join us Virtually June 29th at 6:00 p.m.
https://bit.ly/3iO12iE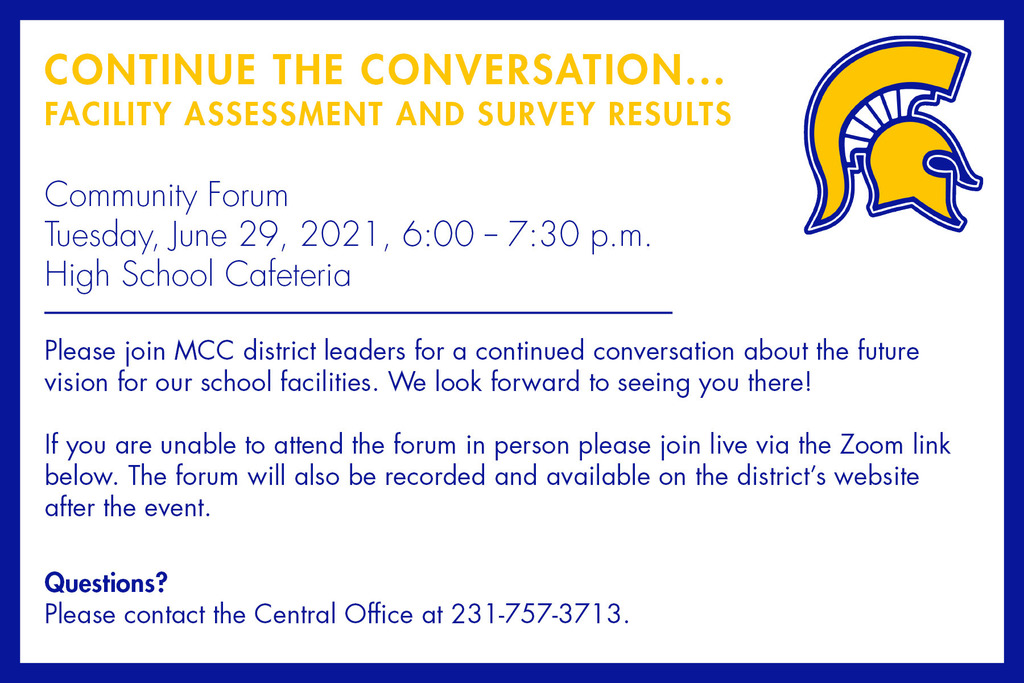 Reminder for Sports Athletes : This Thursday there is outdoor workouts behind HS 6 to 7:30 pm, open to 7th grade and up athletes.

Just a reminder. The window for completing the MCC Facilities Visioning Survey closes at the end of the day this Friday. If you have not had a chance yet, please take 5-7 minutes and fill out the survey... right from your phone. Your ideas and opinions will help shape our direction forward! Click on the link below to take the survey:
https://bit.ly/3v6Zfrw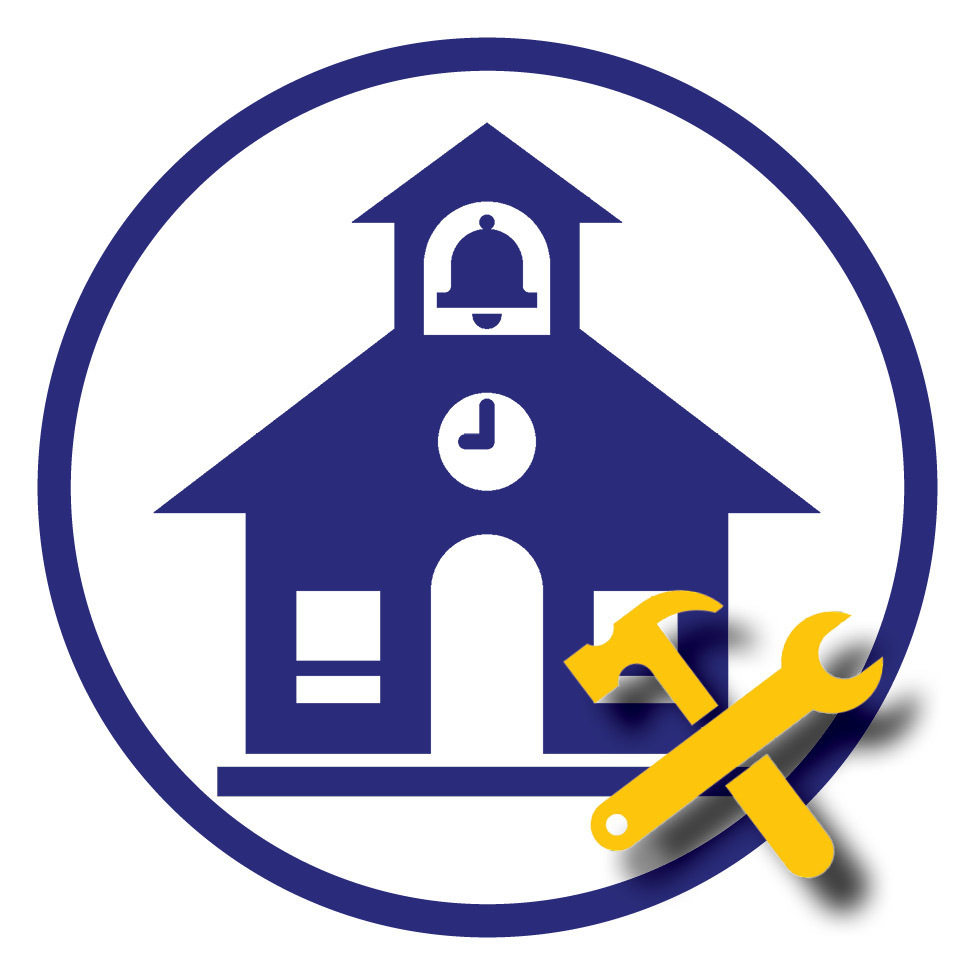 MCC Equestrian Team placed 4th in District. Good job team!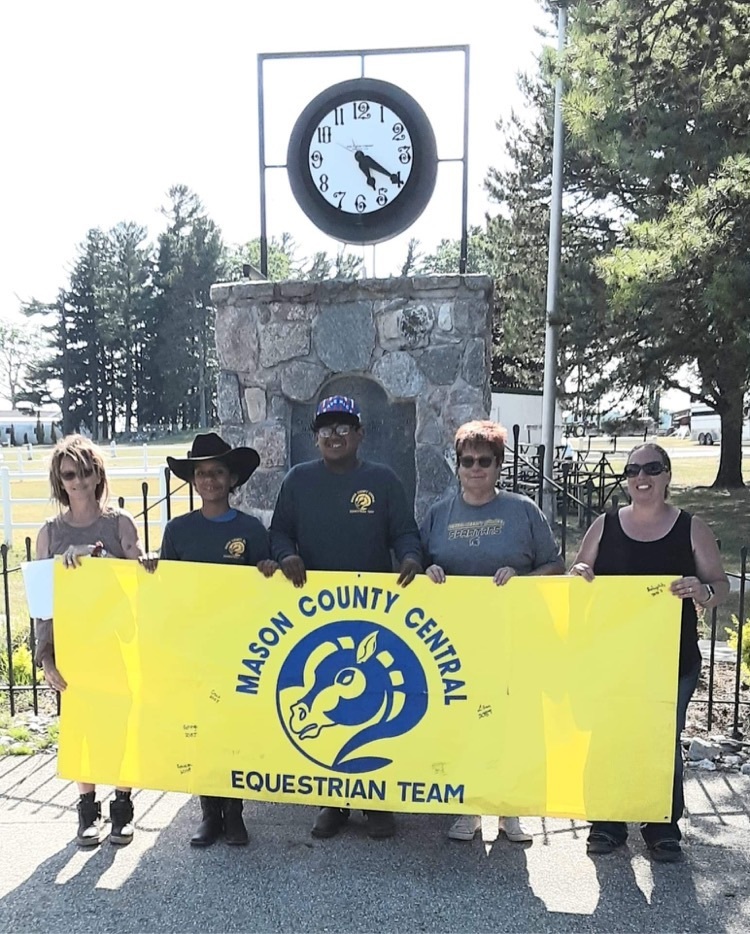 Free Summer Meals for Kids !! Let's Meet Up and Eat Up !!! Come and join the fun !!!!!! This is a non-income-based program, This summer, when school lets out, Mason County Central Food Service, through the Summer Food Service Program will offer free and nutritious meals to all children ages 18 years and younger. Please see the attached flyer for more information! Feel free to call Mary Ann Nielsen with any questions Mason County Central Food Service Director 231-757-5721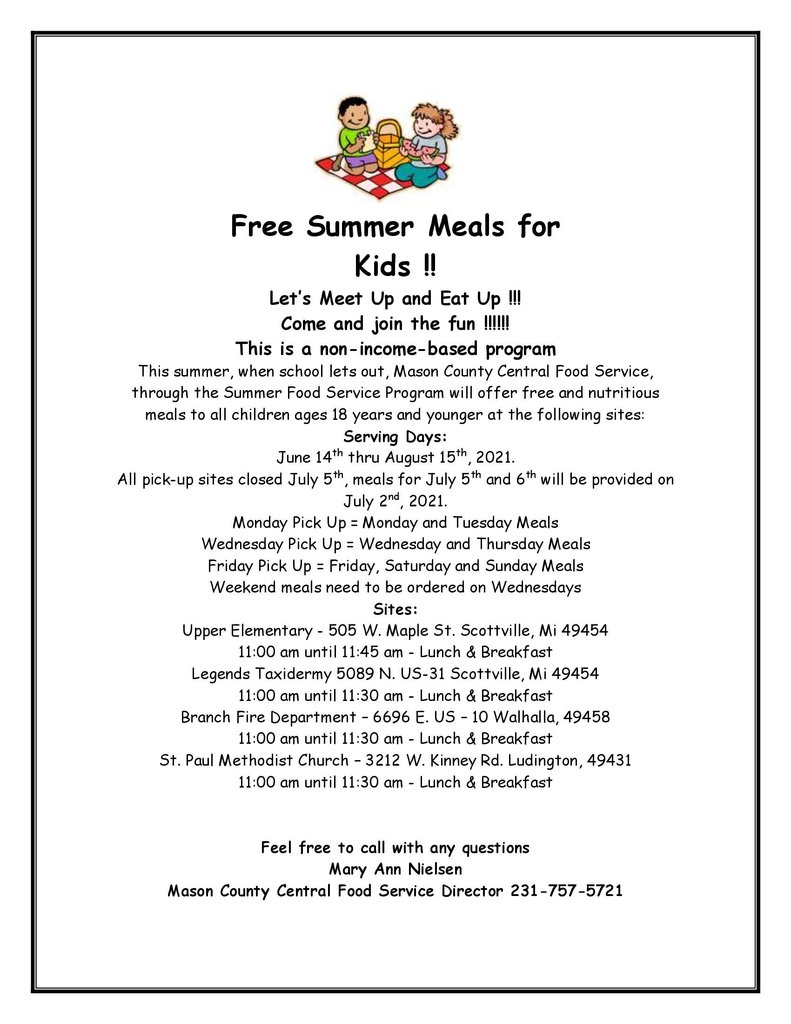 IMPORTANT NOTICE TO ATHLETES FOR THE 2021/2022 SCHOOL YEAR: All students planning on participating in school sports for the 2021/2022 school year MUST have a physical on file with the school before they start practice. That physical MUST be dated April 15, 2021 or after. This applies to all students who will be in grades 6-12 during the next school year and plan on playing sports.

YOUR VOICE MATTERS! Community Forum Tuesday, June 8, 2021 6:00-7:30 pm High School Cafeteria Please join MCC district leaders for an informal discussion about our school facilities, with a focus on past, present and future visioning. We look forward to seeing you there! If you are unable to attend the forum in person please join via the Zoom link below. The forum will also be recorded and available on the district's website after the event.
https://zoom.us/j/96667395046
Questions? Please contact the Central Office at 231-757-3713.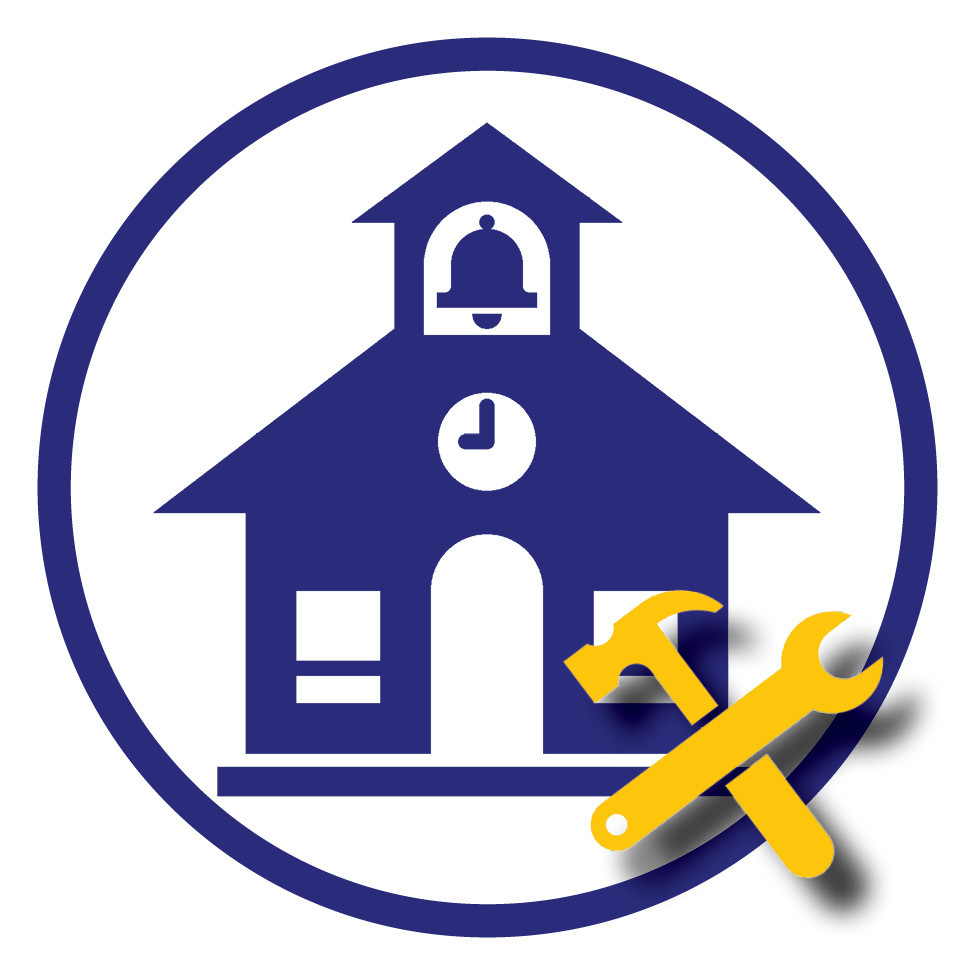 The Link to the Family Night didn't save that was posted yesterday. Here is the new link to join the family night google hangout. I hope to see you all there. Family Night Wednesday, May 26 · 6:00 – 7:30pm Google Meet joining info Video call link:
https://meet.google.com/zyx-usqt-jnt
Or dial: ‪(US) +1 515-518-4032‬ PIN: ‪392 620 385‬#
This is just a reminder as the temperatures get warmer, the dress code posted in the handbook at the beginning of the school year must be adhered to. Thank you for your support!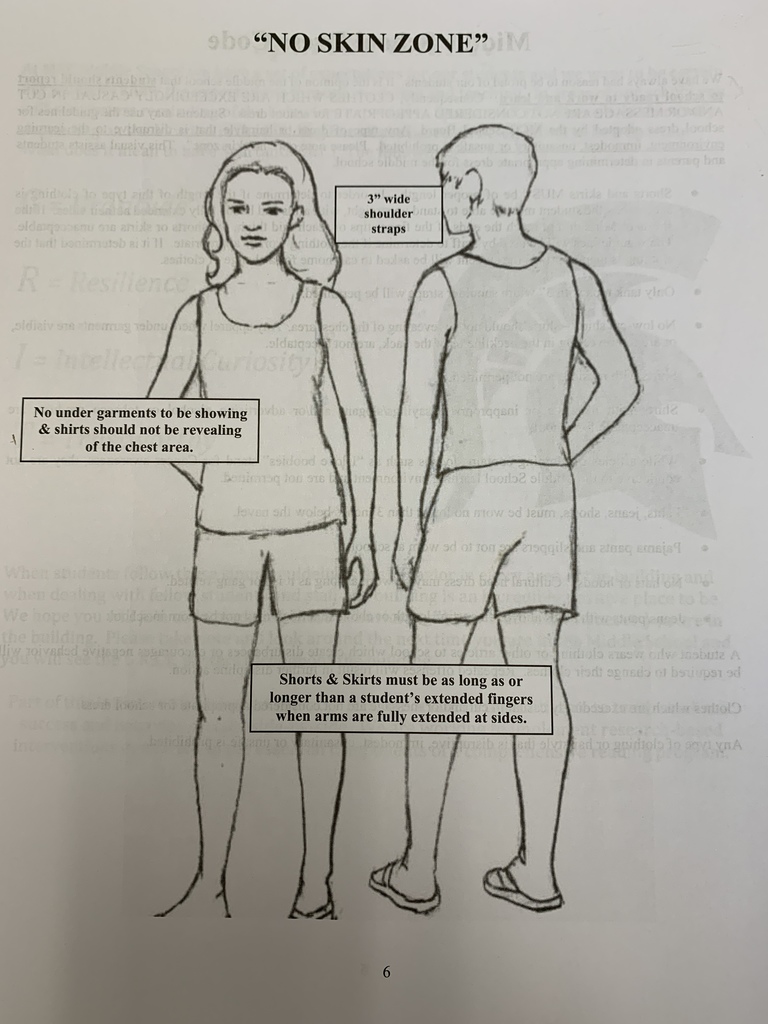 Go to our news feed for information about our upcoming family night on Wednesday May 26th from 6:00 PM to 7:30 PM. Links to be posted soon for access.

Dear MCC School Family, To eliminate any confusion regarding the CDC's recent masking guidelines for tomorrow, Monday, May 17th... Mason County Central Schools WILLREQUIRE all students, staff and visitors to continue to wear masks for the foreseeable future... likely for the remainder of this school year. Since Friday's announcement we have received further clarifying guidance for schools from the CDC, then MDHHS and now from District Health Department #10's Medical Director, Dr. Morse. All 3 of these entities clearly state that for all those able in schools to continue wearing masks through the remainder of the this school year. MCC has consistently followed the guidance of our healthcare experts from the beginning of this pandemic. The good news is the vaccines are working and have put us on a path back to normalcy. If this trend continues, it is very likely when we return to school in the fall, we will experience a more normal school environment. We are close to the finish line Spartans... Stay Vigilant... Stay Strong... and Stay Healthy!!!

COVID-19 Vaccine Clinic Spectrum Health Ludington Hospital Thursday, May 20, 2021 3p.m. to 8 p.m. No out of pocket cost. The state of Michigan has expanded eligibility to those 12+ Sign up for an appointment Registration is easy. 1. Call 833.755.0696 for scheduling those who are 12 to 17. Those over 17 can also go to
www.spectrumhealth.org/covid19/covid-19-vaccine
and click on the green "Schedule your vaccination" button. 2. Answer the questions. 3. Select Ludington Hospital location. The clinic will be held in Classroom A&B on the lower level off the North Entrance. Please park in the lot off Lawndale Avenue, at the back of the hospital and enter through the North entrance. Vaccinations help protect you and your loved ones from COVID-19 and allow you to gather and work more safely.

The news section has the link to a youtube video of our 7th and 8th grade band performing their festival. Click the link to watch. Go Spartans!

Please see the attached picture for the Joint Vaccine Statement from District Health Department #10 and Area Superintendents