Students in Ms. Stibitz' classroom engaging in a virtual lesson with the Department of Natural Resources. Ms. Stibitz' "Salmon in the Classroom" project includes DNR visits, and this year she is doing them virtually! MCC loves community partnerships! Go Spartans!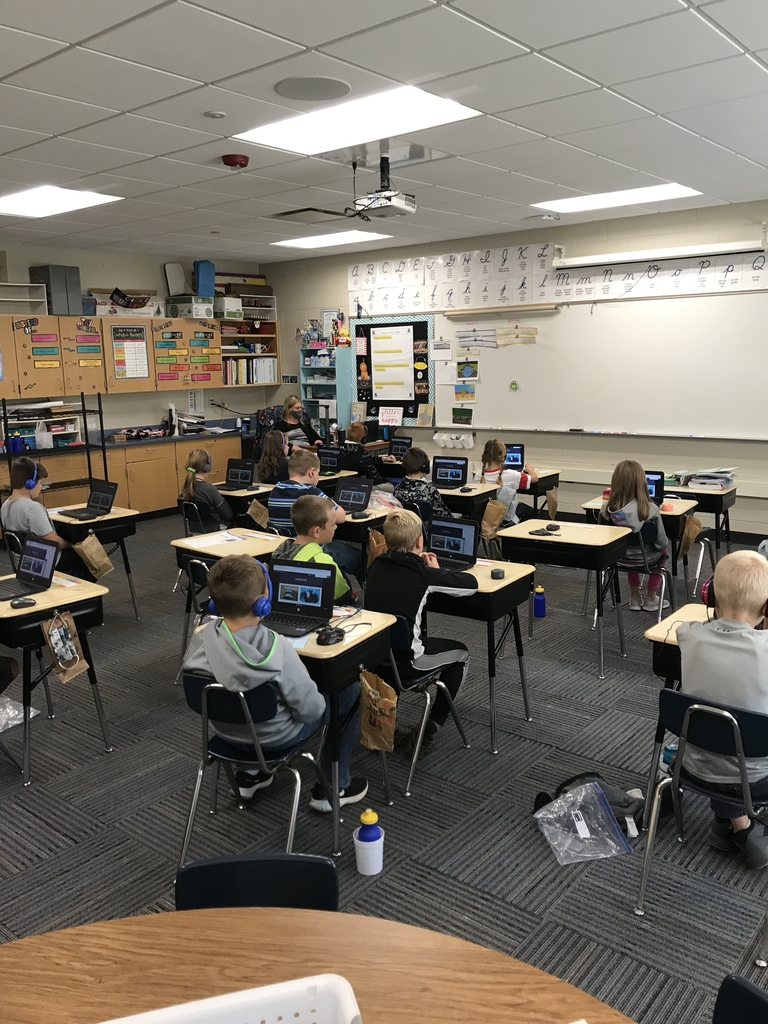 This past Friday, Executive Order 185 was declared by Governor Whitmer that expands the requirement to wear a mask in the classroom to ALL students kindergarten and up. In the order she explains that "wearing a covering over the nose and mouth remains the most effective tool to combat the spread of COVID-19, both in schools and the wider community." This order goes into effect on Monday, October 5th. Please know that our Kindergarten through 5th grade students have been outstanding in meeting the guidelines for the common areas of the school thus far. Our teachers and staff will also be creative in assuring that safe "mask breaks" will be provided throughout the school day. The building principals, Mr. Etchison (K-2) and Mr. Kimes (3-5) would also like to remind parents that while gaiters are an allowable face covering, be sure if purchasing/making them that they are the appropriate size for your child. If too big... they fall off frequently and can become a distraction for them. If you have any questions, do not hesitate to give us a call. Stay Healthy and Strong Spartans!!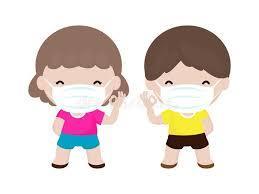 If you have interest in your child participating in West Shore Wolves Youth Hockey, there is sign up and contact information in the News Feed of this App and the MCC District Website.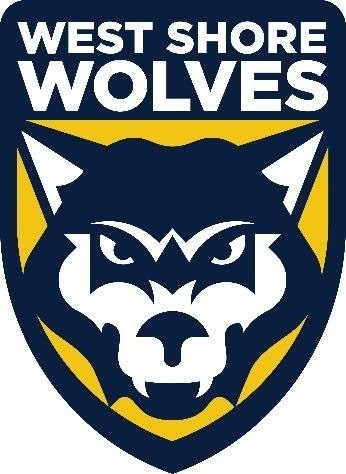 Pictured is the Mobile Dentist flyer! Any questions; please call JoEllen at 231-233-6178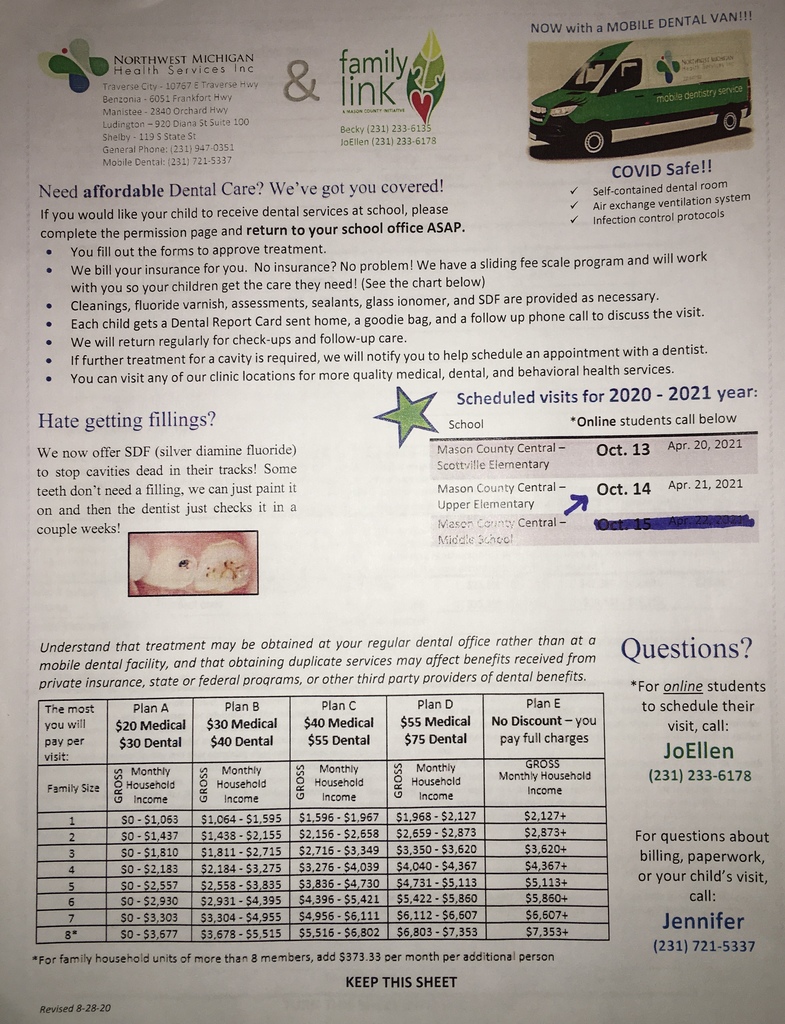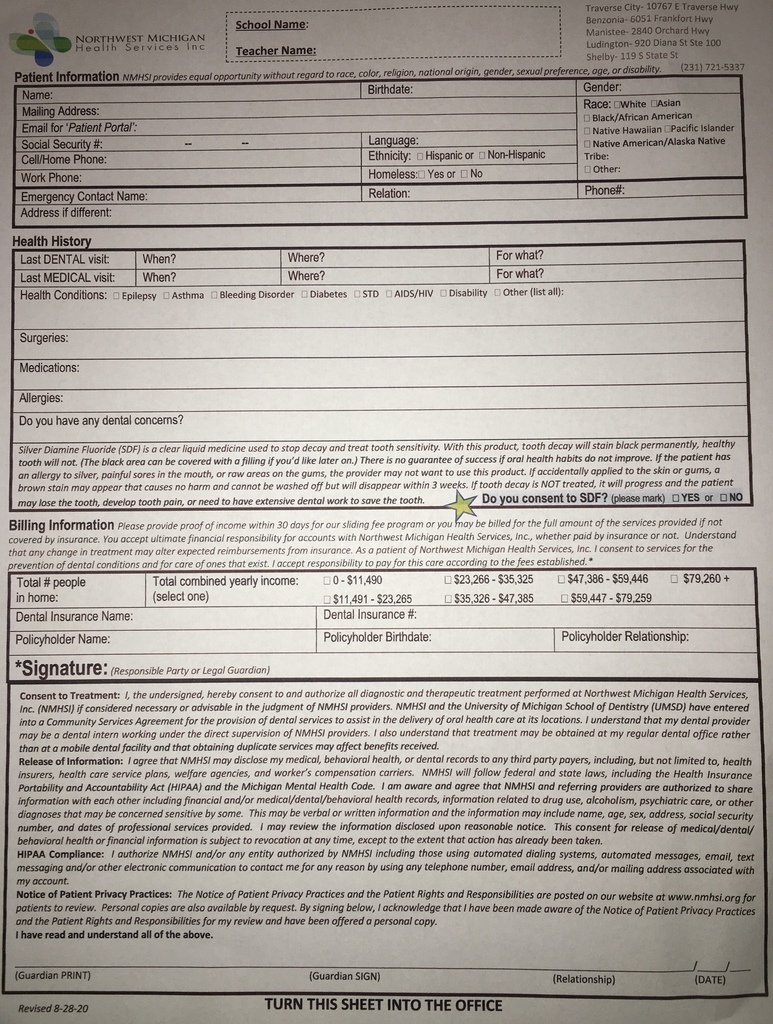 Here is the Upper Elementary September/October Newsletter. Please note these important dates: Progress reports going home (Oct. 2) Parent/Teacher Conferences (Oct 12 - 16) Picture Day (Oct. 20th).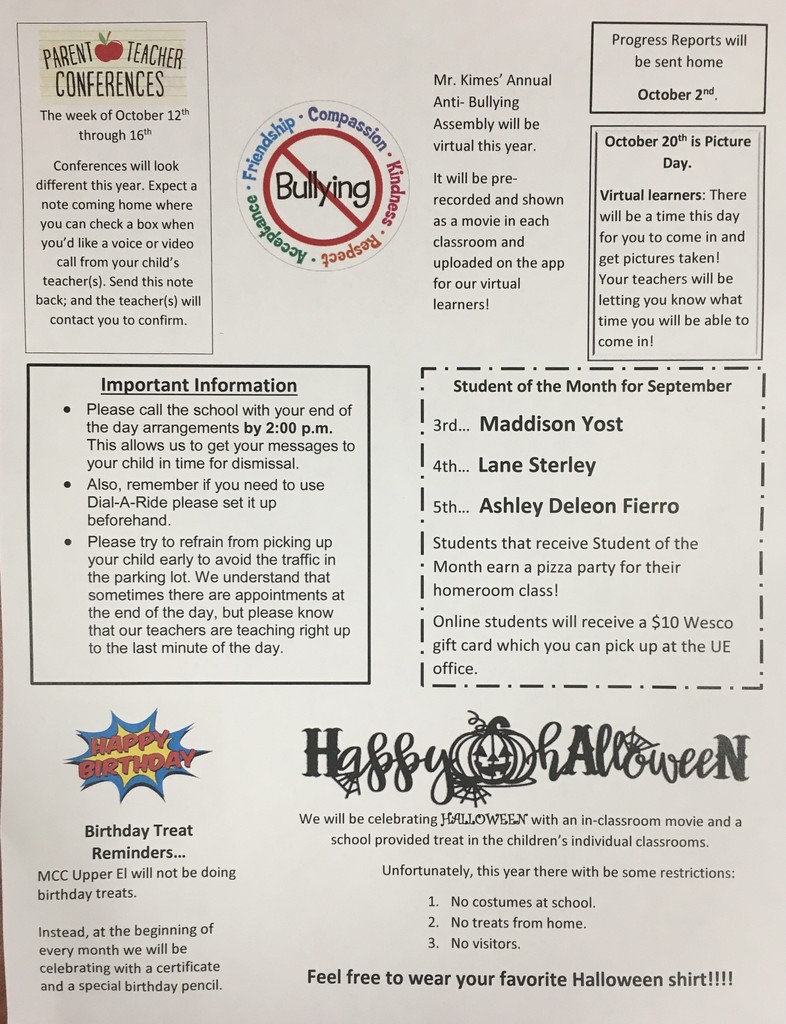 5th grade Flag Program is in full swing at Upper Elementary! Spartan Proud!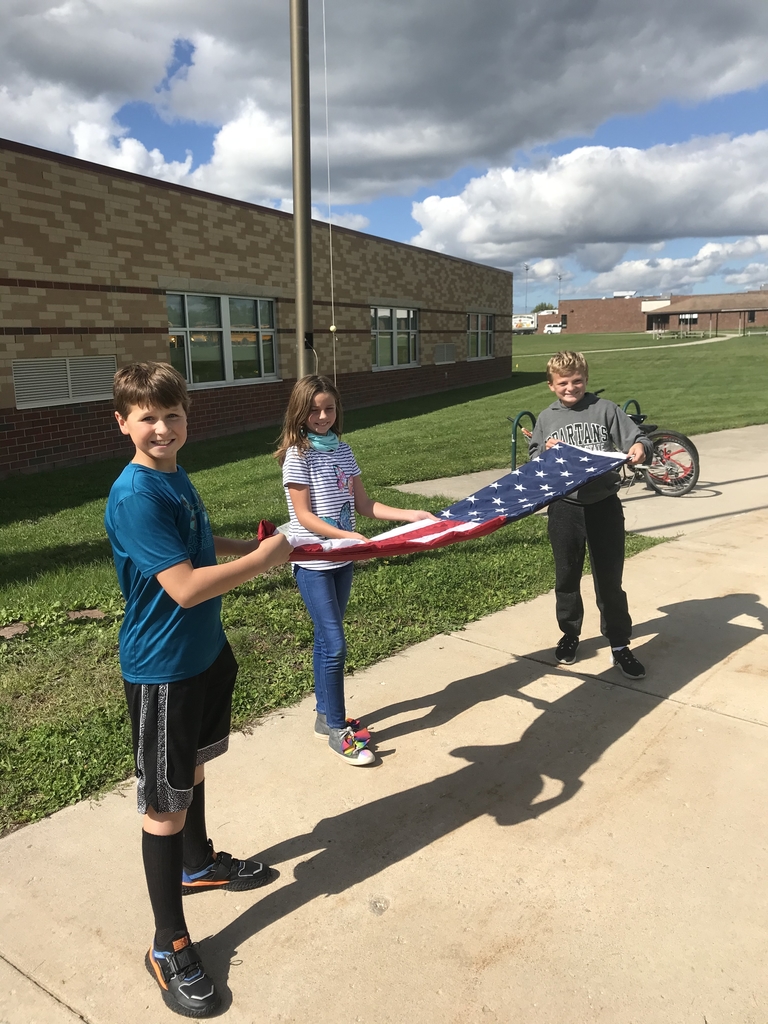 Mrs. Dahringer's 3rd grade class on a virtual field trip to Porcupine Mts., studying Michigan History! Wow!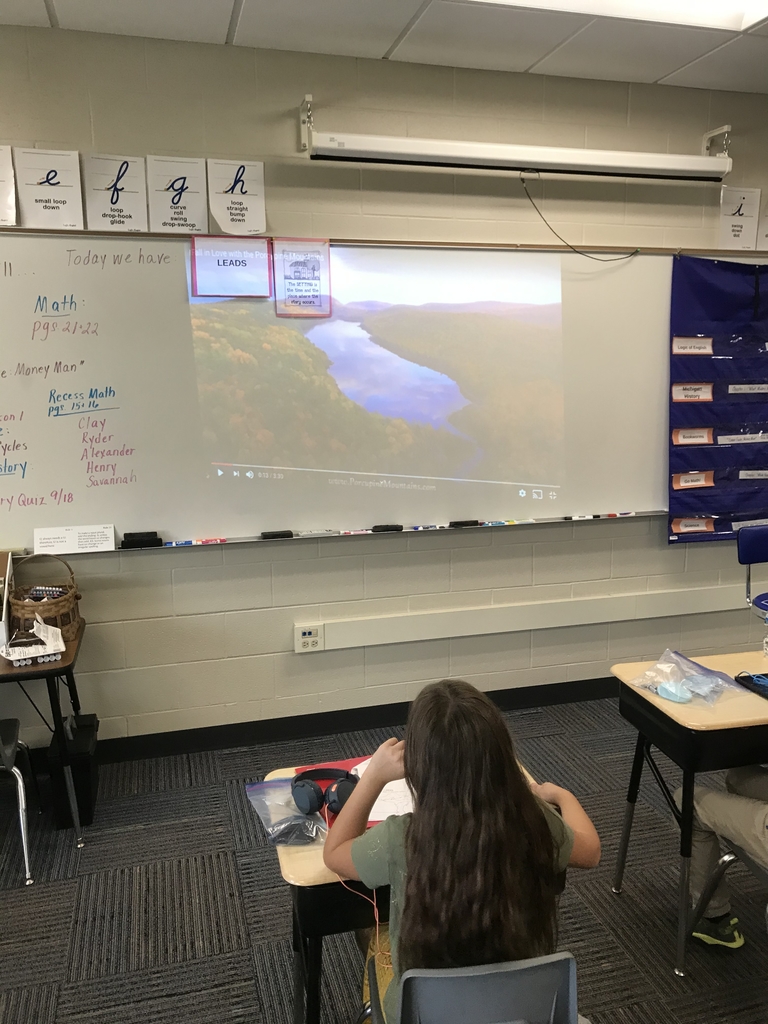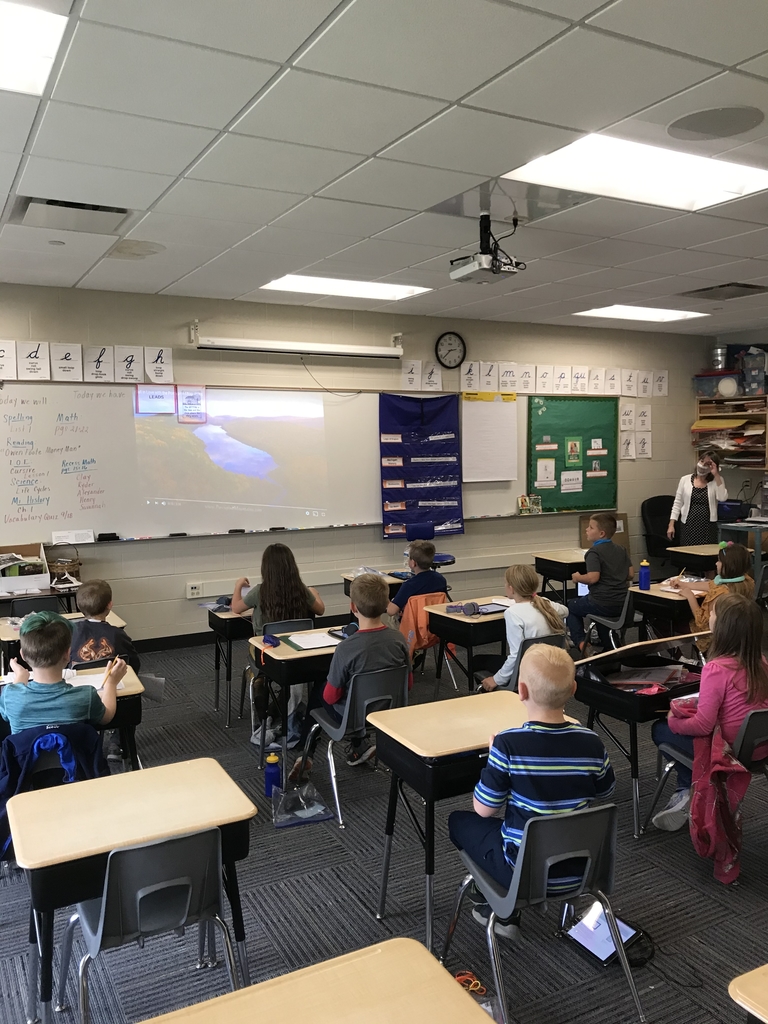 Thanks to the USDA for extending the Summer Food Program through the end of the year. All MCC children will receive free breakfasts and lunches. Please still take the time to fill out the Food Applications!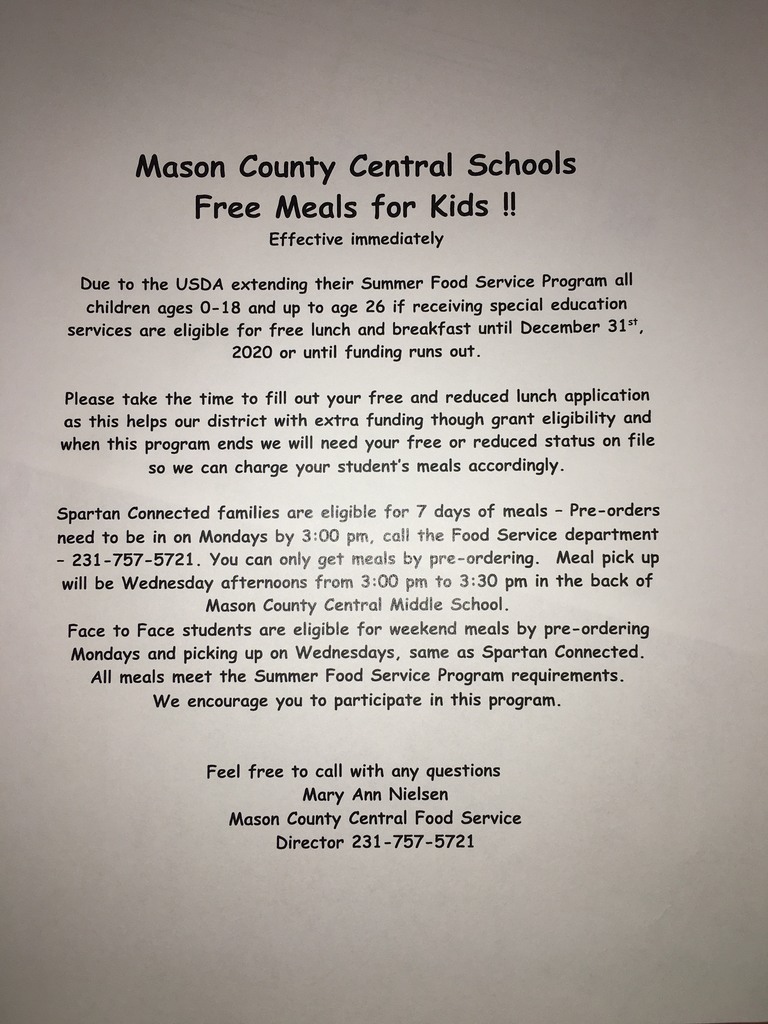 I am so thankful and proud of the patience, understanding and kindness of our MCC Upper Elementary parents. It's so new and strange dropping your children at the door and not being able to just pop in. Your trust in us is humbling and makes us an even stronger Spartan Family. It's only been 2 days, but I see it and feel it. Thank you, Mr. Kimes




Good evening! Just a reminder to our Spartan Connected families: Tomorrow, Thursday, September 3rd from 8:00 - 3:00 we will have a district wide Spartan Connected "curbside pickup" at each of the school buildings. MCC Upper Elementary families should come to the front entrance, ring the "door bell" and wait for someone to come out to assist them. You will receive agreements that need to be filled out when you arrive. We recommend parents take them back to their car and bring them back to the front entrance when finished. Once we have these you will receive materials your child will need to get started. Families that do not have WiFi and need a downloaded device will have a pick up date next week. Those families should reach out to the teacher for more information. Our Go Math books are on the way and you will need to stop back by the school to pick their's up when they arrive...we will keep you posted. ***Please practice social distancing and wear your face mask if there are others waiting when you arrive.

In Mr. Kimes' Back to School Video, he talked about morning drop off times. Those times have been revised. The doors will be unlocked for your children to enter the building from 8:15 am to 8:35 am. If your child arrives after 8:35 am, you will have to call the Upper Elementary office at (231) 757-5720; and we will sign your child in.


The Upper Elementary Student/Parent Handbook and an important COVID-19 insert has been uploaded under the "Documents" heading.

Sneak peak at grade level supply lists! Lists along with teacher letters will be mailed out tomorrow.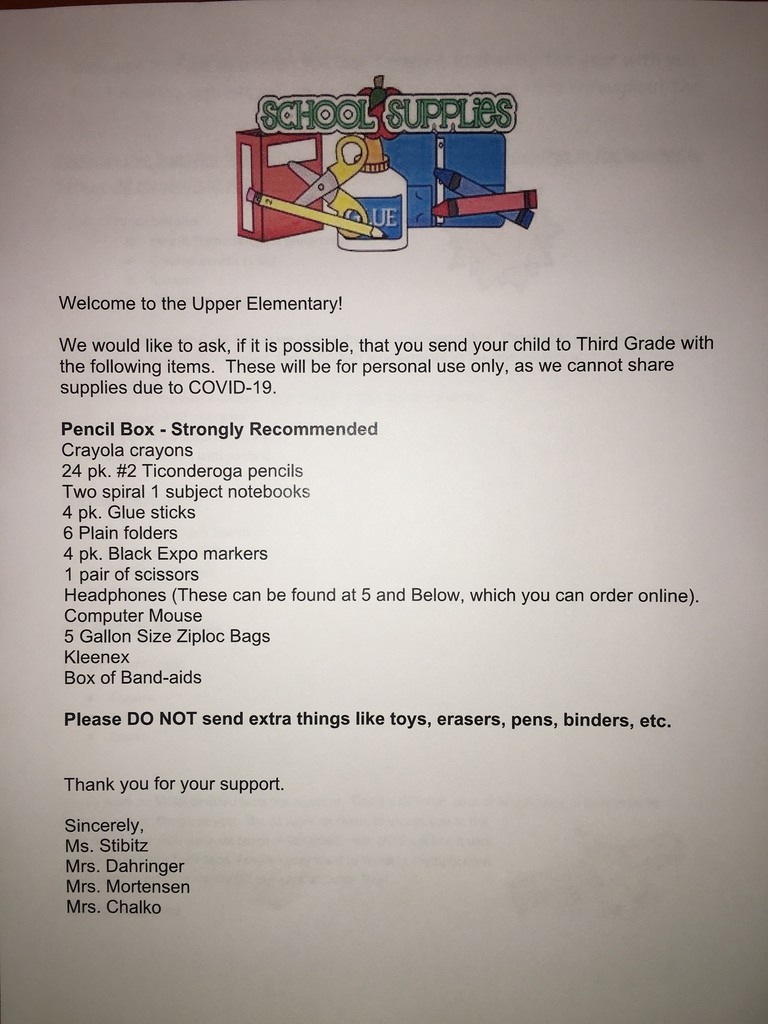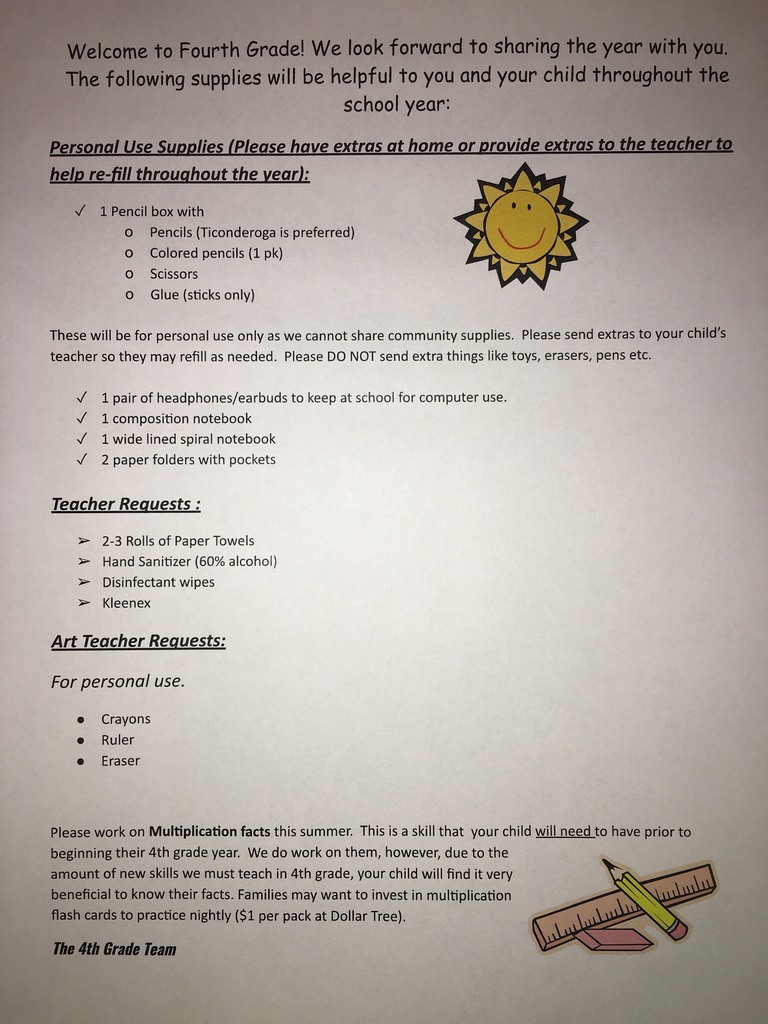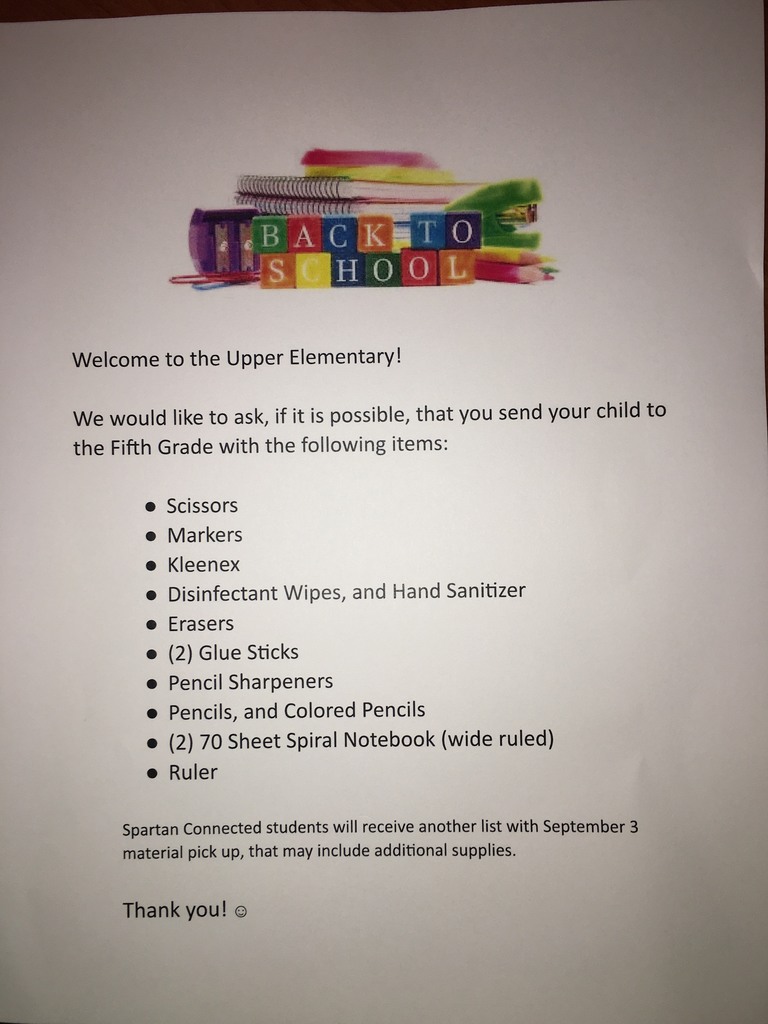 Good Afternoon, We have several important updates to share with you today. First you can expect to receive a letter at the beginning of next week with your child's teacher assignment and grade level supply list. We will have a "Spartan Connected Curbside Pickup" for parents to pick up everything they will need to get started this fall on Thursday September 3, from 8:00-3:00 at Upper Elementary . Spartan Connected families should expect to receive a phone call from their child's teacher this week to gather some needed information. Back to School Night will be virtual this year and be posted on the MCC App and website on Monday, August 31. Have a great evening!

MCC has put together summer learning plans for our children. Click above for "more info on Summer Learning." Make special note in the flyer of the section "Don't want to do it online?" You will see MCC students K-8 can pick up 4 weeks of Summer Learning Packets! VERY IMPORTANT....There are two times for packet pick up and one day only....Monday, June 22nd, 11:00-12:00 or from 5:30-6:30 at the Upper Elementary. Have a great day!