Mr. Genson, our Athletic Director, addresses the coaches and administrators of the West Michigan Conference in his final league banquet as an A.D. at MCC. We are forever grateful, Mr. Genson! 💙 💛

Let's Meet Up and Eat Up!!! Come and join the fun!!!!!! This summer, when school lets out, Mason County Central Food Service, through the Summer Food Service Program will offer free and nutritious meals to all children ages 18 years and younger. Serving Days: June 12 th through August 11 th , 2023. All Centers closed July 3 & and 4 th , 2023. Serving days are Monday through Friday. To find a meet up and eat up site in Michigan visit:
https://www.mcgi.state.mi.us/schoolnutrition/
Feel free to call with any questions, Josie Domin - Mason County Central Food Service Coordinator 231-757-5721 Please see attached flyer for more information. For site closings check:
https://www.mccschools.org/
in the Live Feed Section or on the MCC Schools App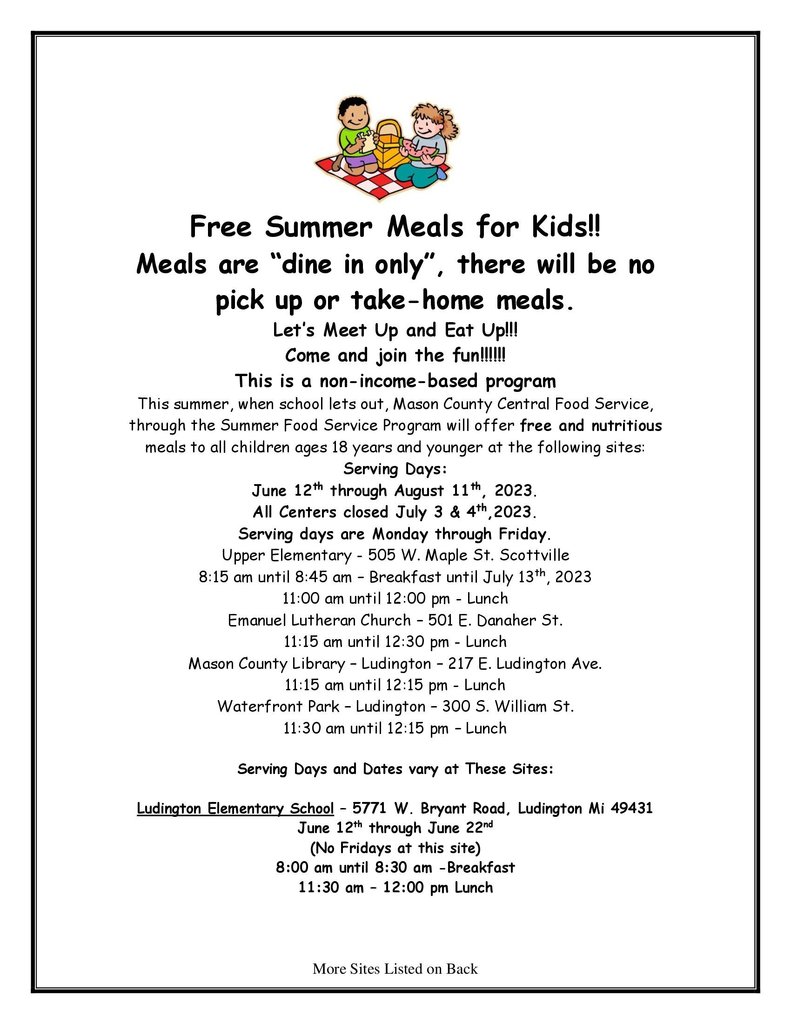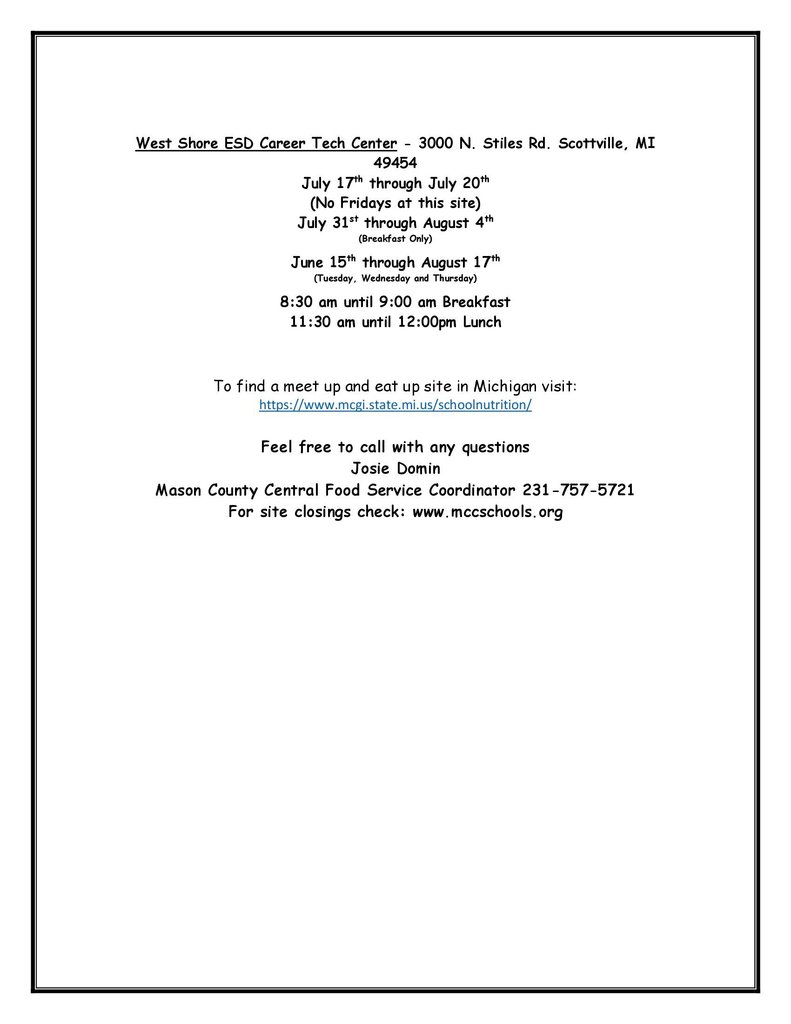 The WSESD and the Special Education Parent Advisory Committee sponsored its 8th annual "Make a Difference" Awards at WSCC on Friday night, June 2. This special event recognizes the outstanding people, agencies, and businesses throughout Lake, Mason, and Oceana County that have significantly and positively impacted the education and success of students with special needs. We would like to send out a Huge Congratulations to MCC general education teachers Jon Hackney and Ron Tyndall who both teach in our Middle School. They were both recognized for their dedication and hard work and received engraved plaques at the event!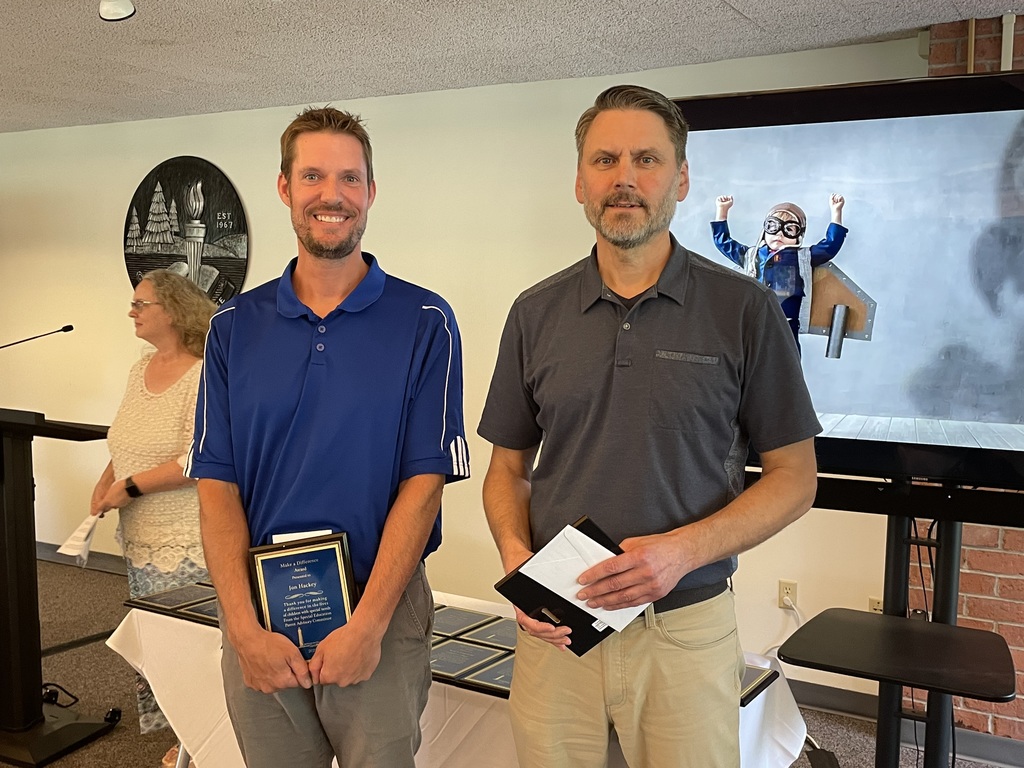 Central's Quentin Lange went 6'3" in the high jump at the state finals. Gets 4th place in division 3. That's two all-state medals for Quentin in two years. Just a sophomore, he's got two more cracks at a state title in outdoor.

Some more pics from our fine tradition of the Senior walk-through of our elementary buildings, middle school and high school. Special thanks to all of our staff and students for making our seniors feel special!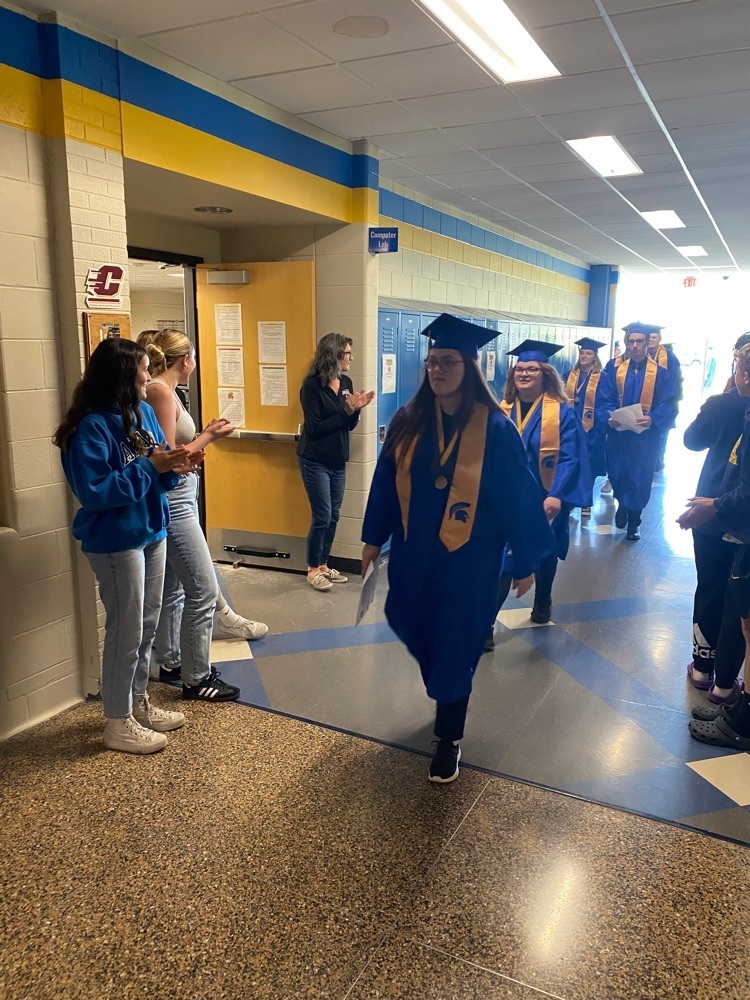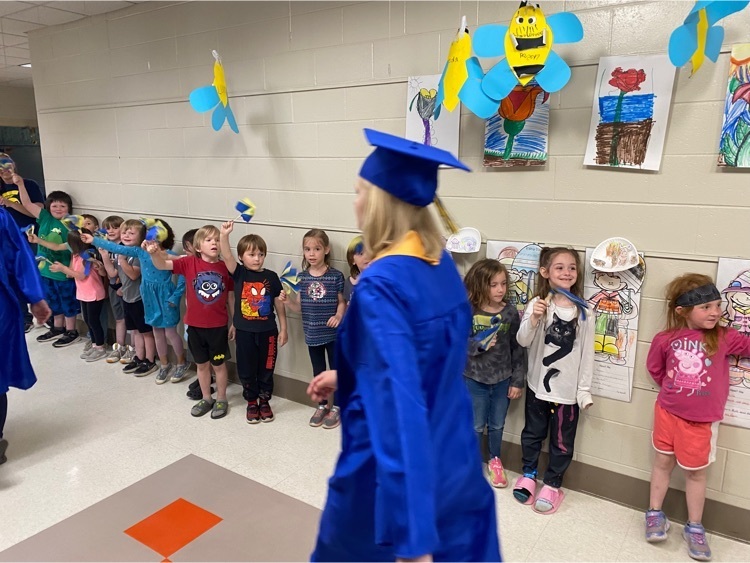 Our seniors are in the city of Scottville, ready to do. The graduation walk-through are elementary and middle school's. It's one of the finest MCC traditions!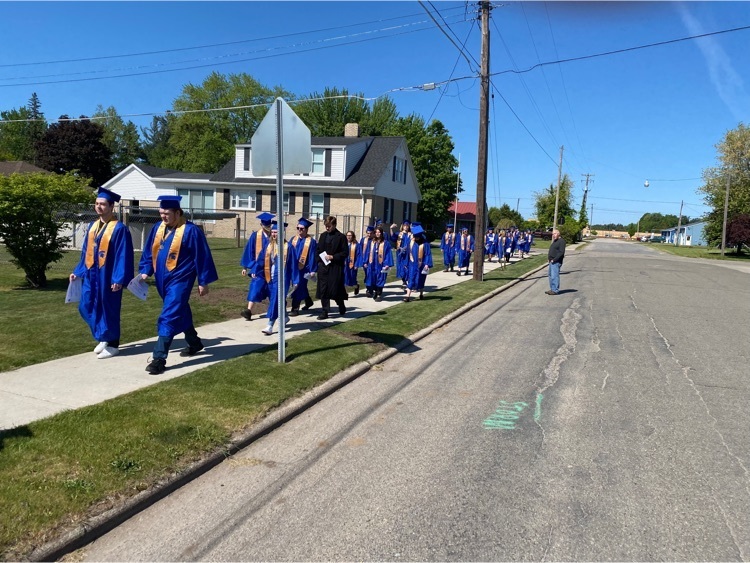 It's beginning! Running through graduation rehearsal with the class of 2023 complete with band and junior honor guard.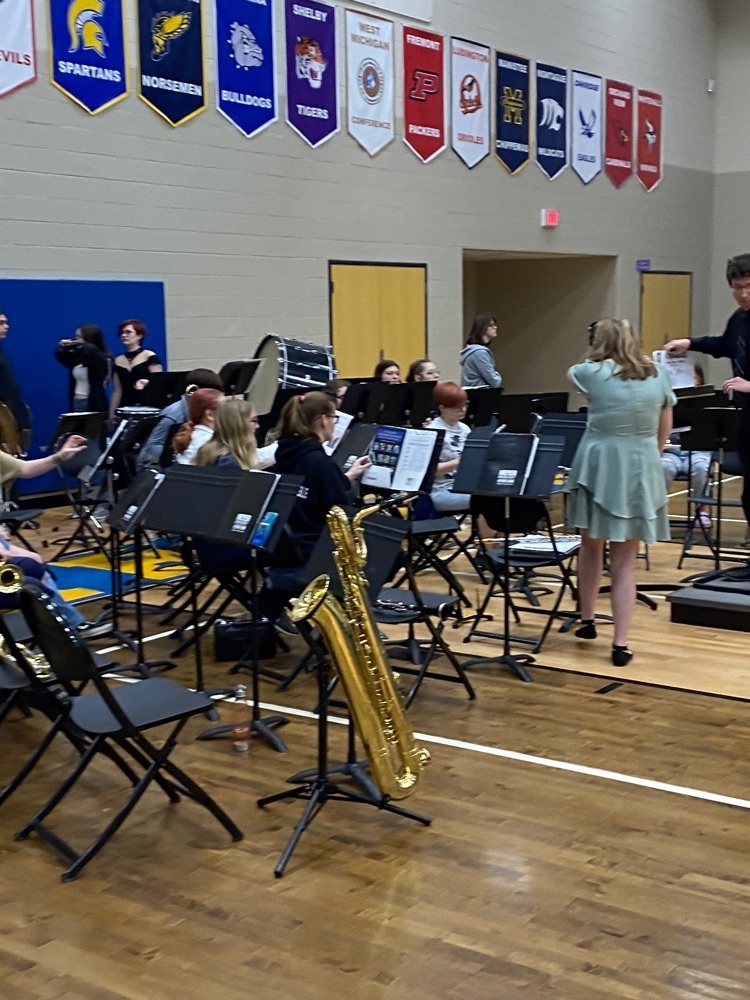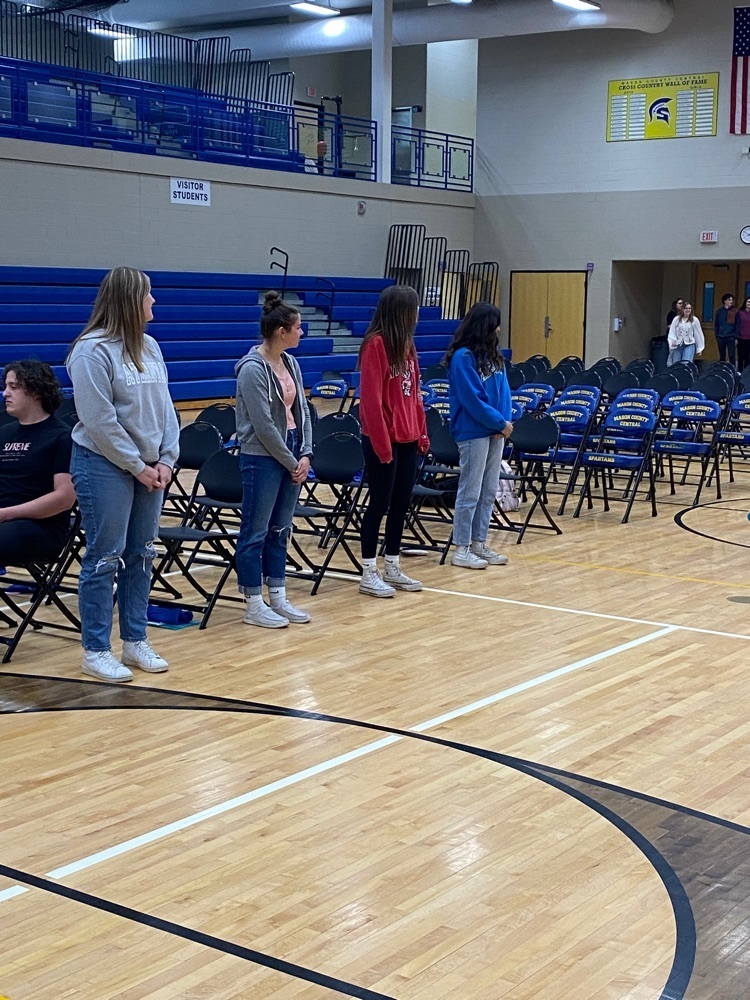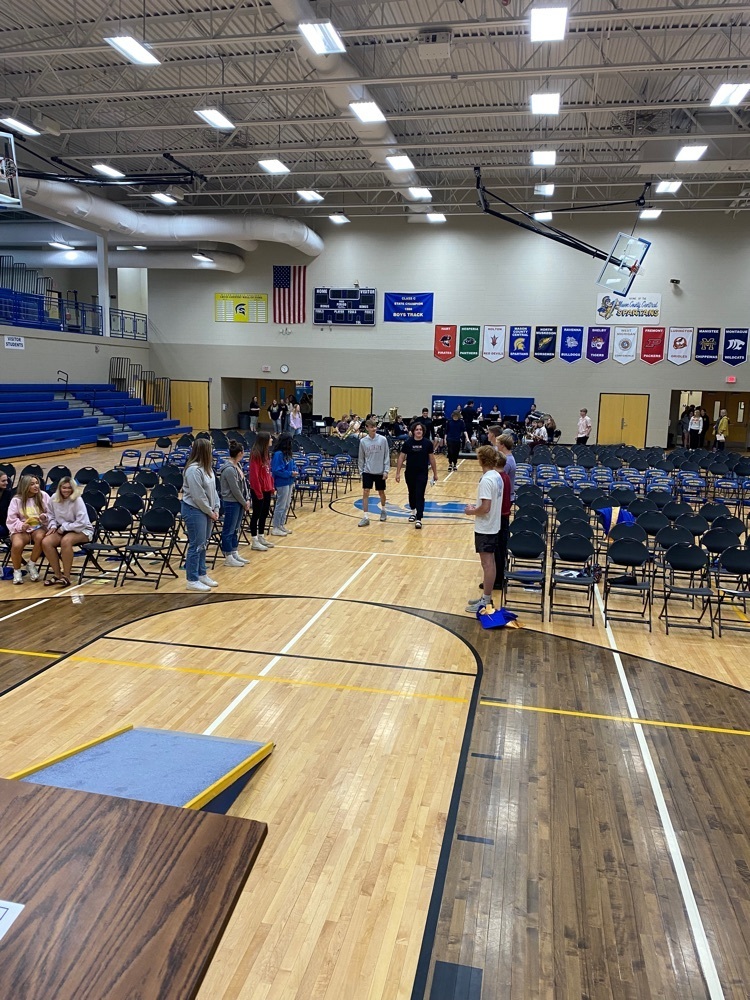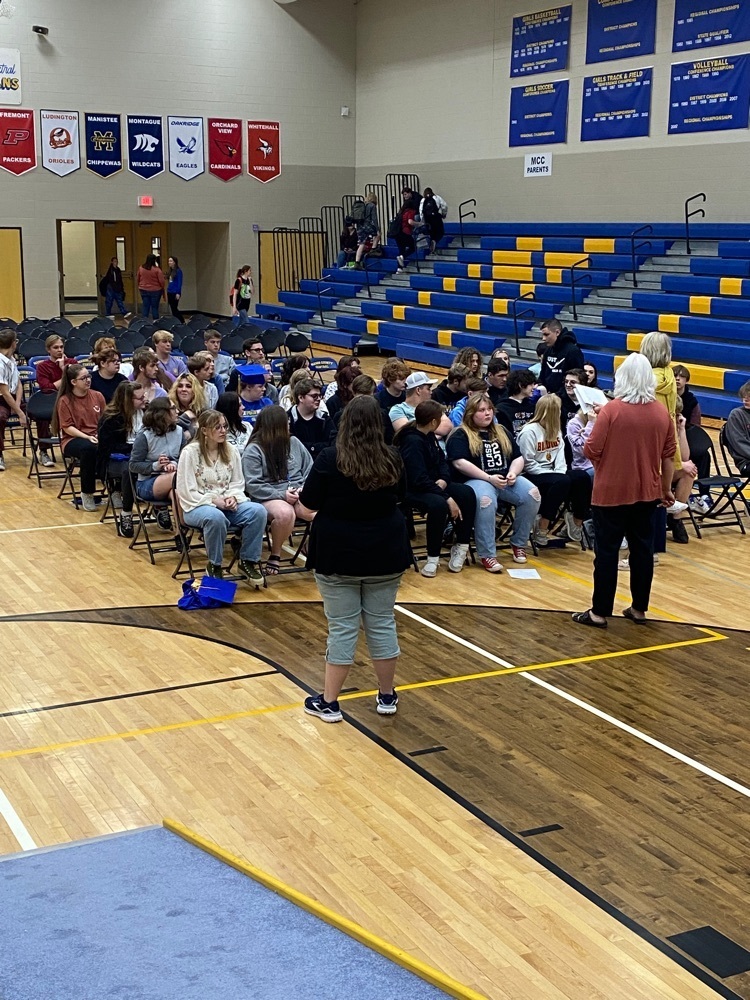 The graduation ceremony for the Class of 2023 is Friday night at 7pm in the high school main gym. Seating is first come, first serve. Join us to celebrate our seniors!

It is our seniors last day of school and the graduation on Friday. We decided to post what students will be doing next year. 48 of our seniors will be taking a Mason County promise for two for years of college!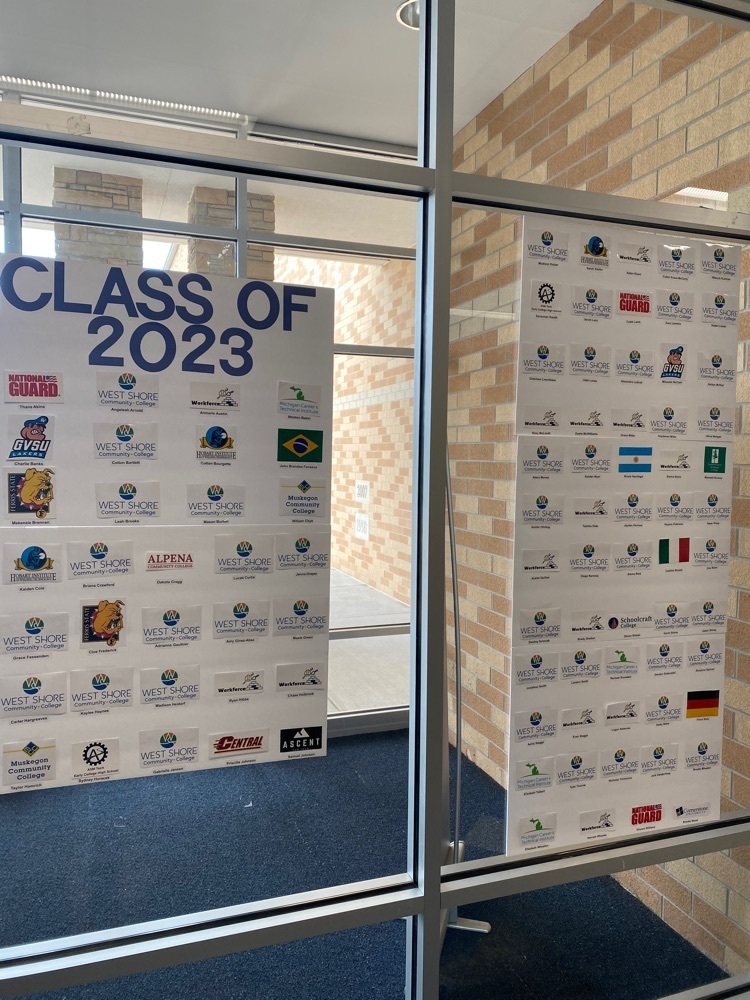 The biggest award of the day is the Outstanding Senior Award and it's awarded to William Chye. Congratulations, Will!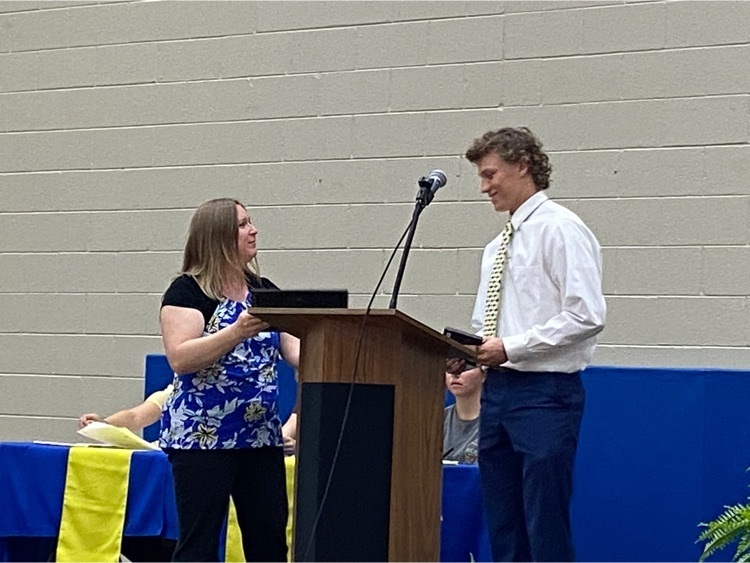 Mrs. Gerhart presents Asher Johnson with the outstanding Junior Award!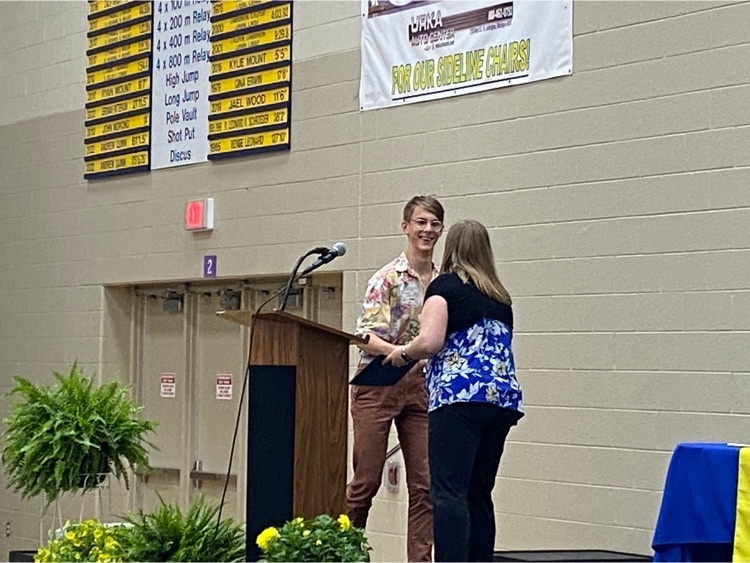 Gabe Danielson is the winner of the outstanding sophomore award presented by class advisor, Mrs. Nekola.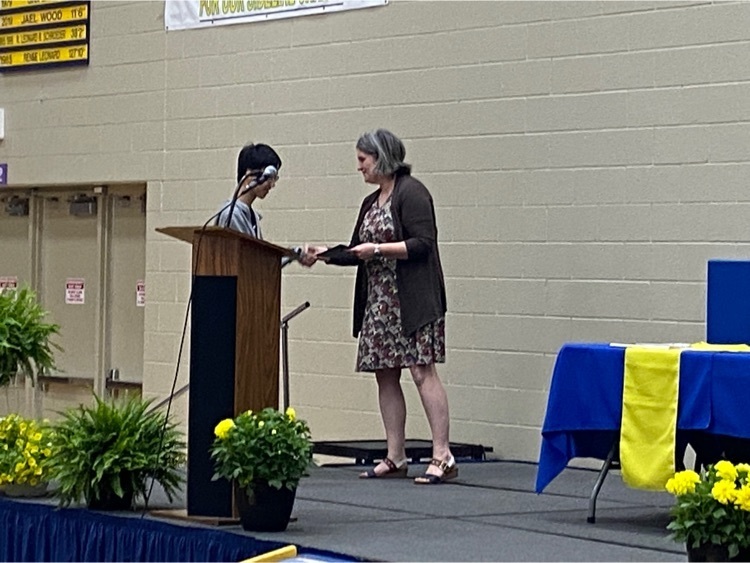 Our outstanding Freshman is Aubrey Chye presented by class advisor Mrs. O'Harra. Congratulations, Aubrey!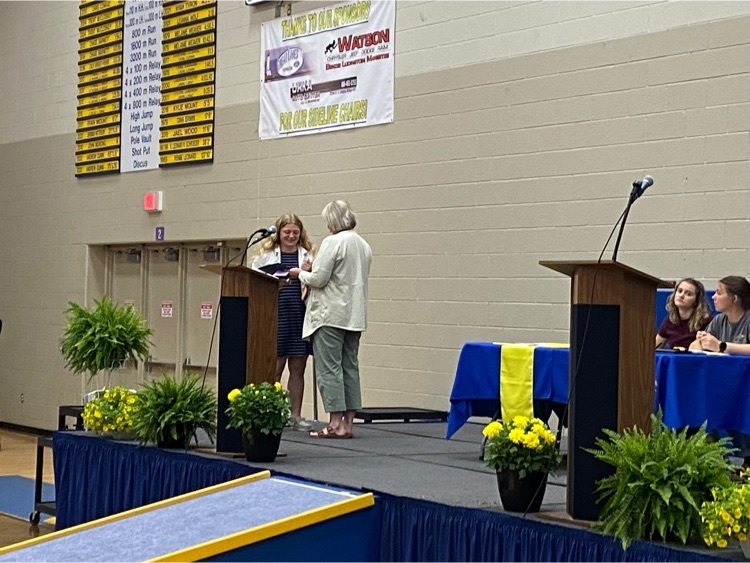 The annual Student Council awards are today. A large amount of scholarships are given away to our seniors as well as recognizing our athletics, clubs, and organizations, and athletics.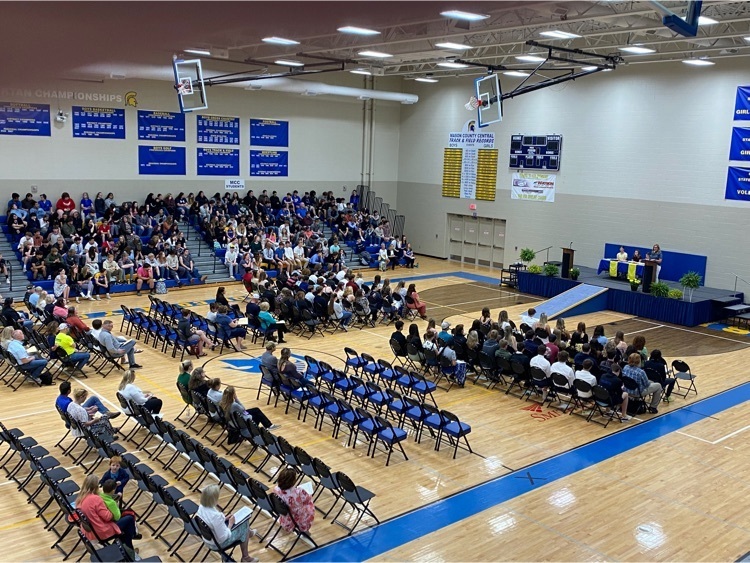 On Friday, Mr. Weinert's Botany Class harvested multiple types of lettuce, cilantro, and green beans.  They then sat down together and ate the harvest.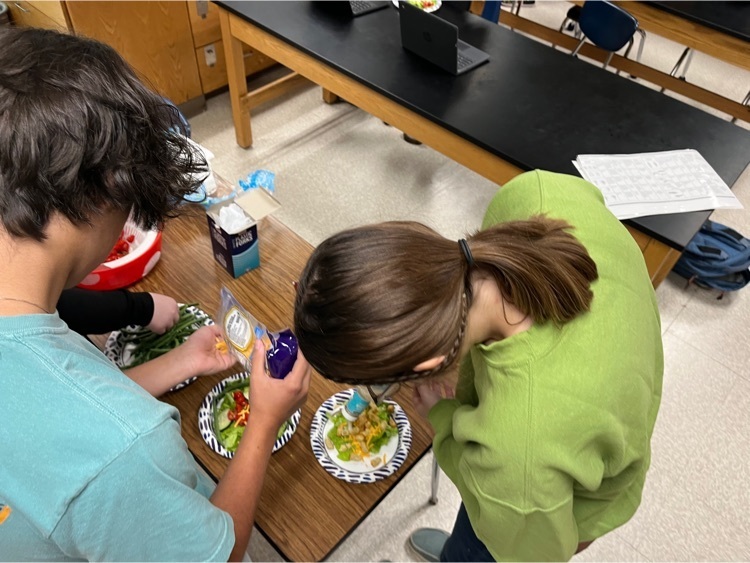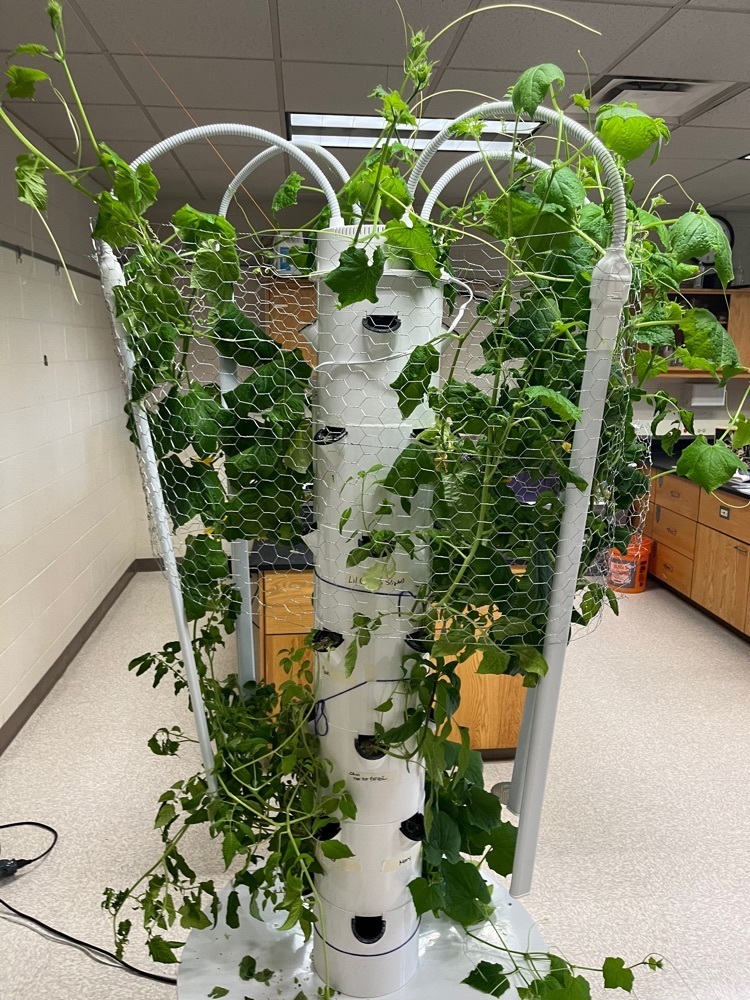 Just a reminder to all of our Spartan Families, there will be no school tomorrow, Friday May 19th as Teachers and Staff are participating in a Professional Development day. We hope that you have a safe and happy long weekend! Go Spartans!

A great opportunity to get physicals for the 2023-24 sports season for next year 6-12 students at MCC.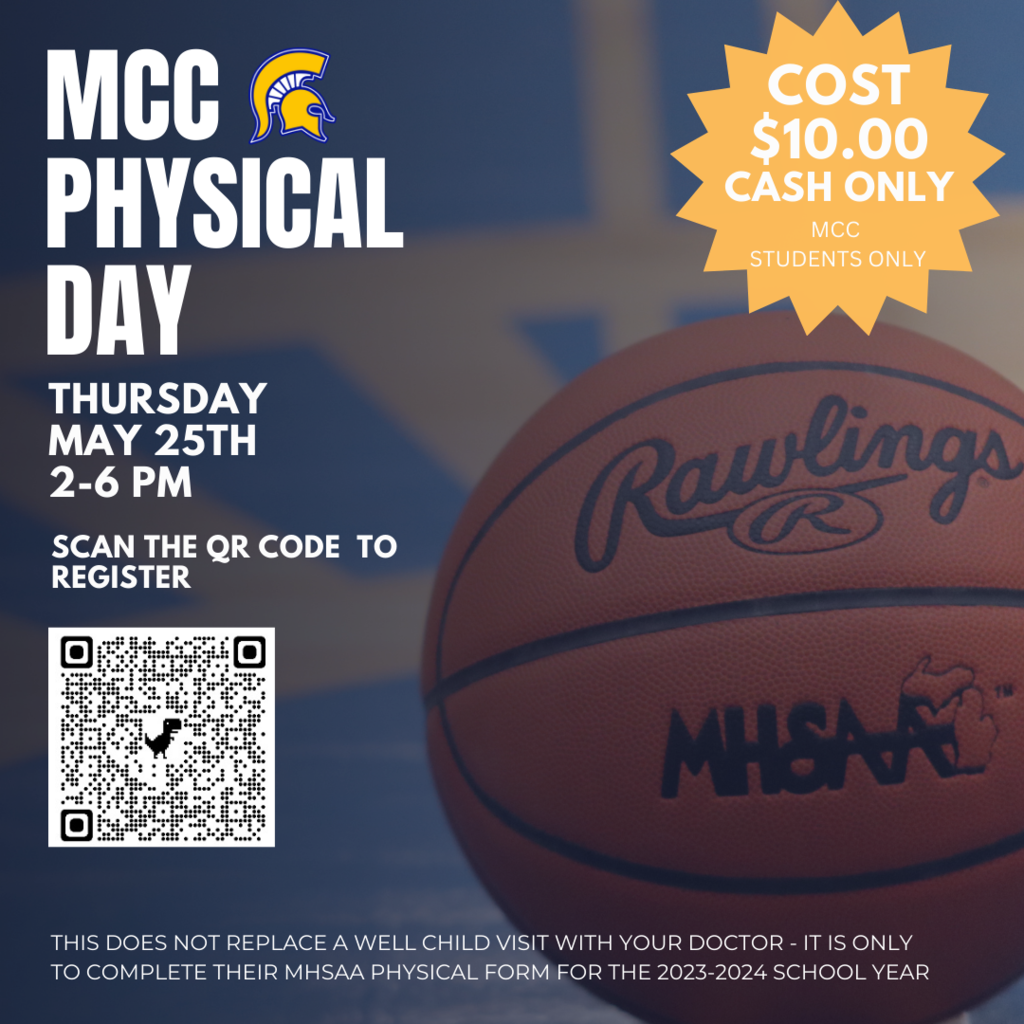 Congratulations to (L to R) Will Chye and Brooke Wood (MCC) and Levi Laman (Ludington) for receiving scholarships from The Mason County Republicans.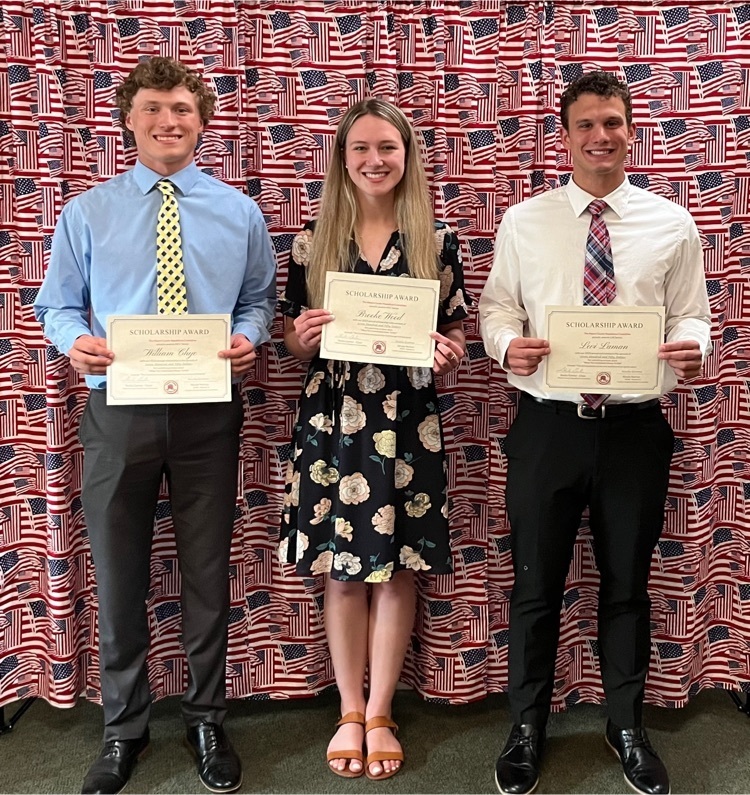 Mr. Weinert's Botany class visited retired MCC teacher, David Wright's fruit farm today.