Varsity volleyball takes 2nd at the Brethren Invitational. Good job, Spartans!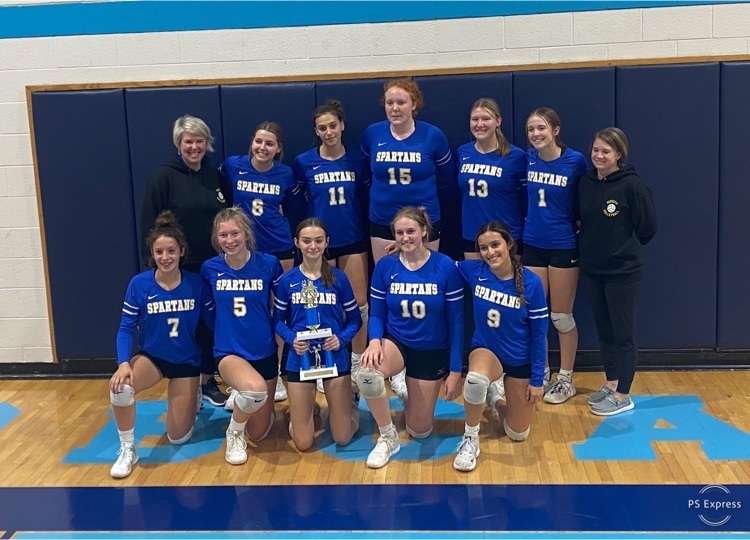 Interesting variety of animals this week in Mr Weinert's Biology.  Students brought in Ball Pythons, a scorpion, a chinchilla, gold fish, Doberman, and a rabbit.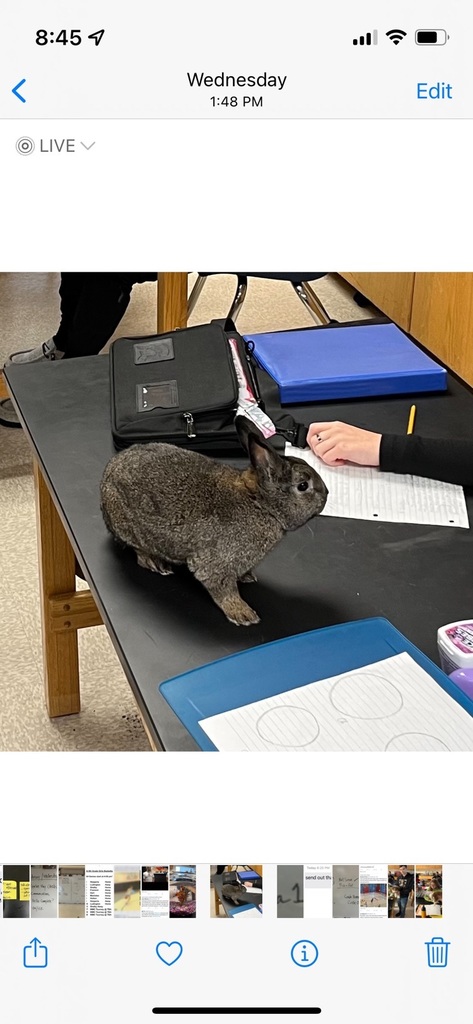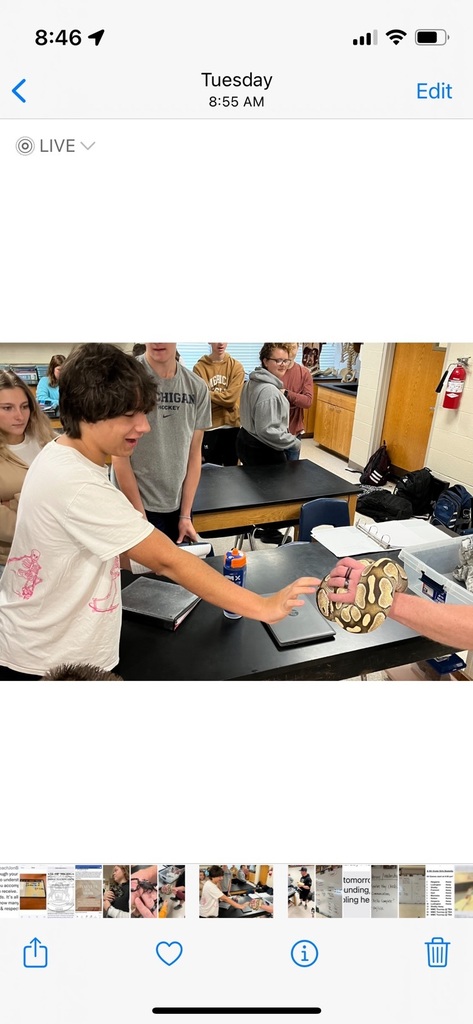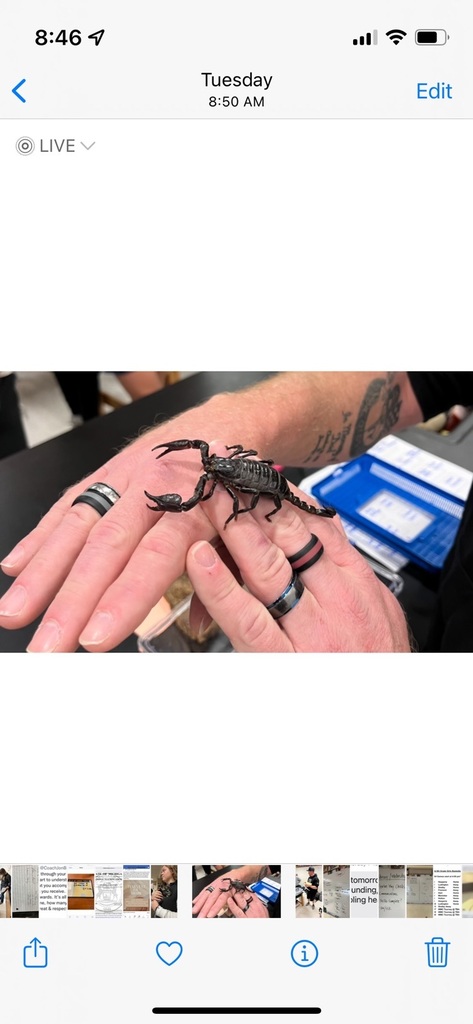 Varsity football at home tonight vs. the Hart Pirates. It's also Cheer Night for elementary girls and our high school cheer squad. Go, Spartans!

A variety of animals brought into Mr Weinert's Biology classes this week.  The students learned about beekeeping, service miniature horses, guinea pigs, and a variety of dogs.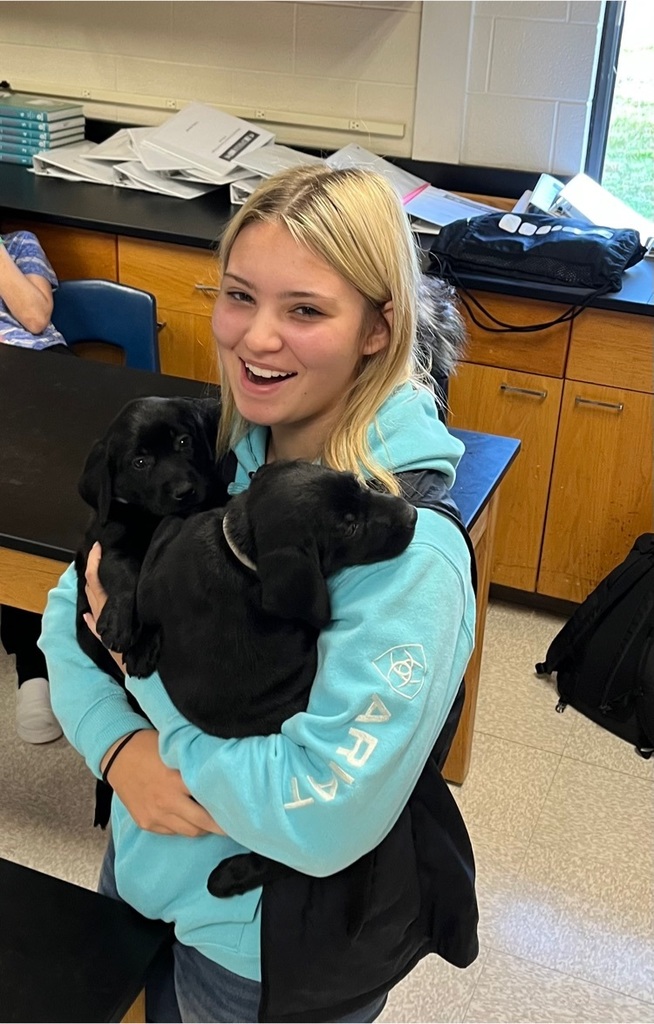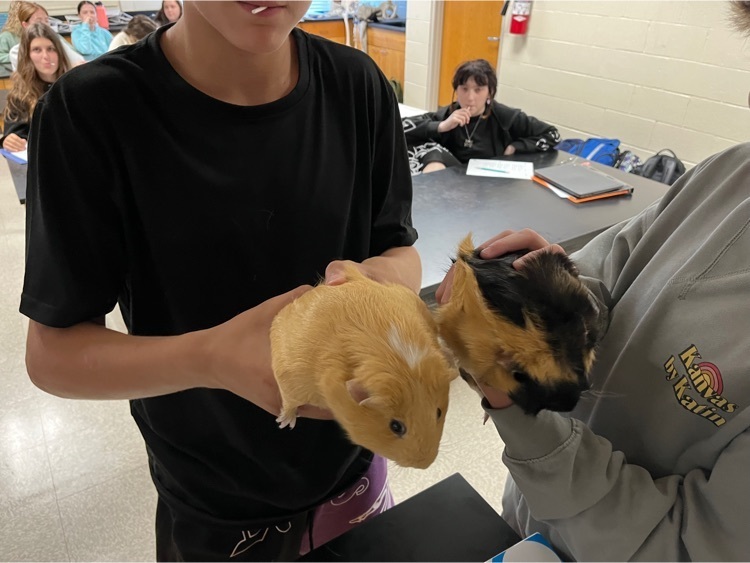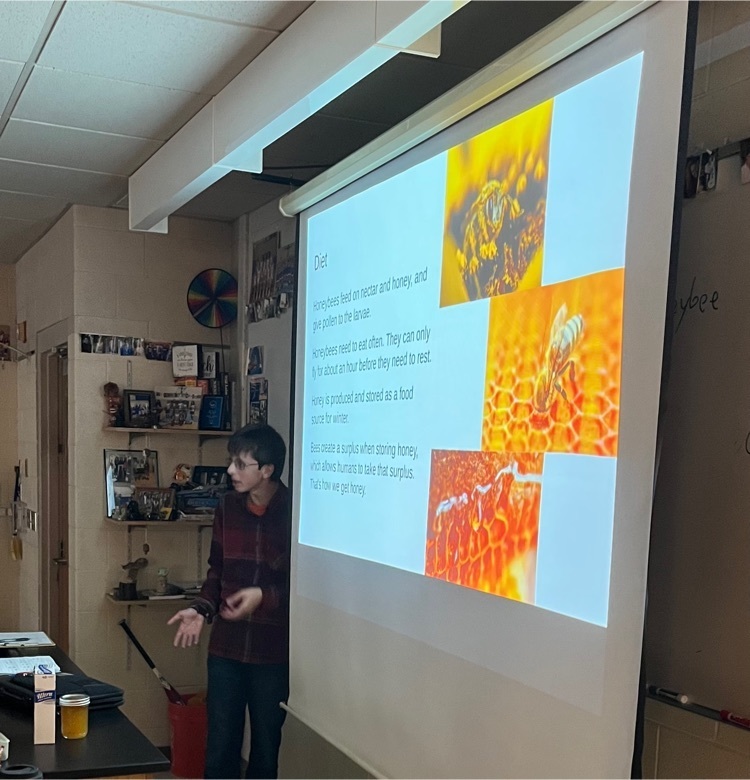 Congratulations to Andy Knudsen, Shelby Personette and Kyle Vanderlaan in winning cash in the MCC Sports Boosters cow lo bingo night.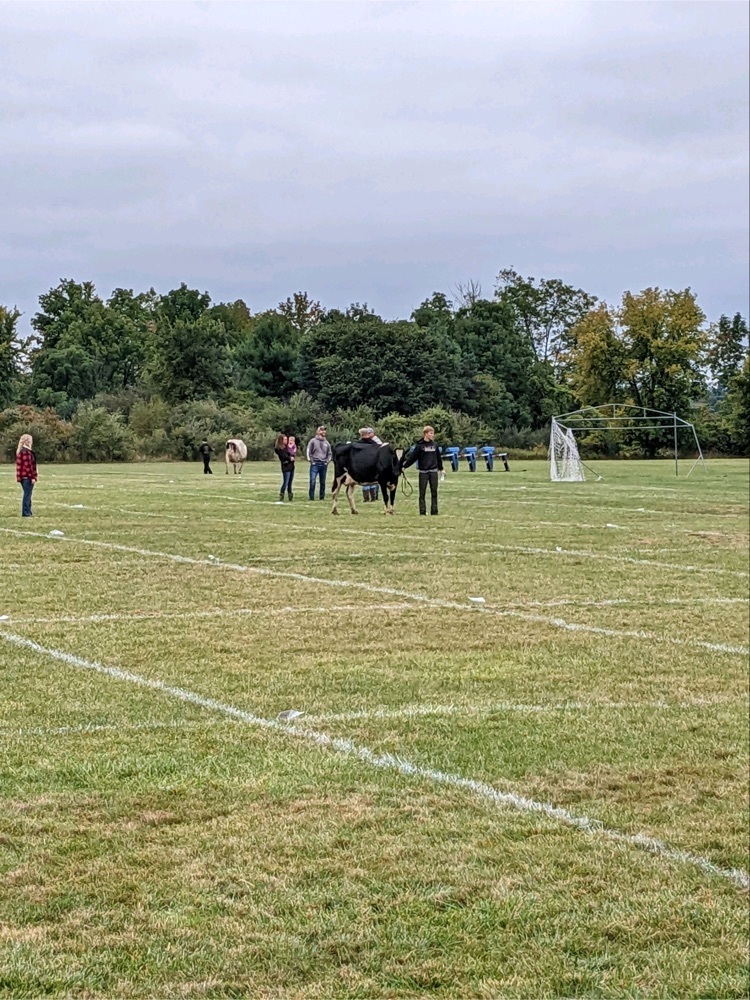 Literacy circles in College English with Mrs. Gerhart. Some topics will be used for research papers later in the class.

Varsity Football takes on Ravenna tonight at Spartan Community Field. 7pm kickoff.

Thanksgiving food drive coming very soon to MCC!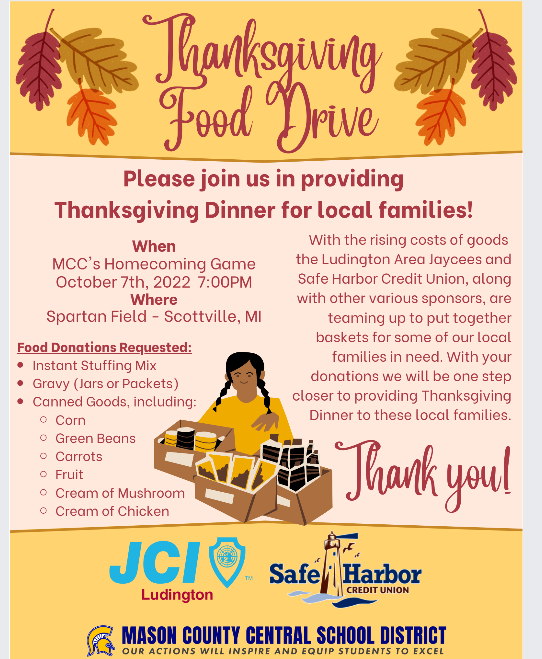 Athletic Director, Mr. Genson, took eight MCC student reps to the inaugural West Michigan Conference Sportsmanship Summit at Fremont High School today. Great league activity to boost spirit as good sportsmen and sportswomen at our athletic events!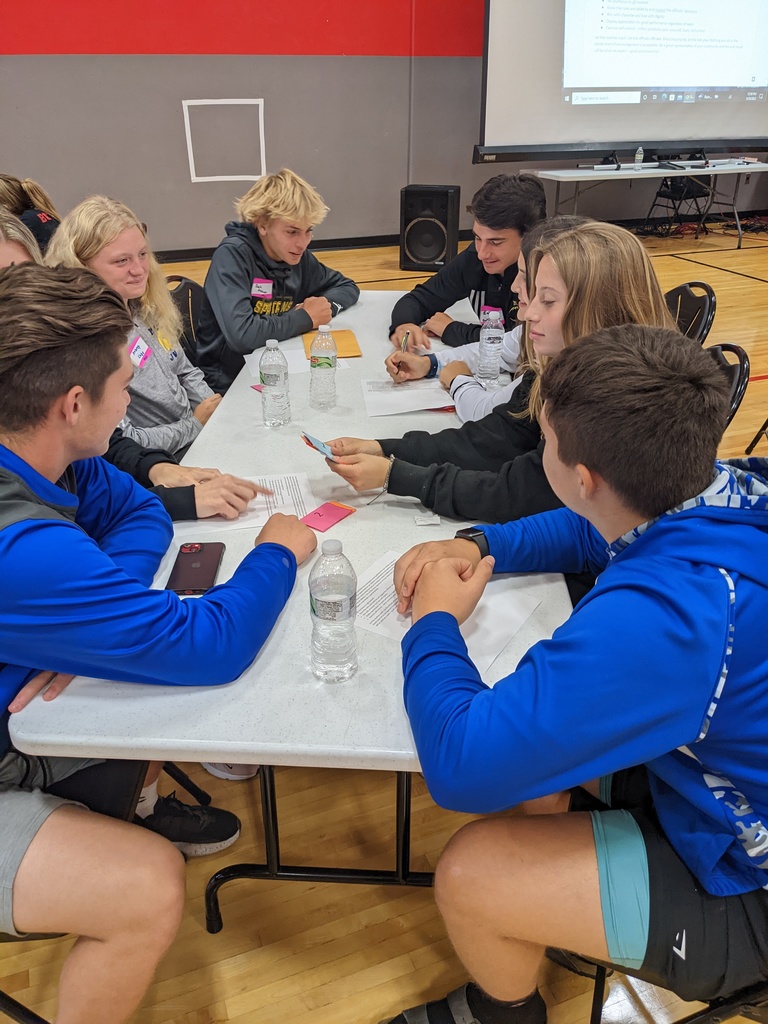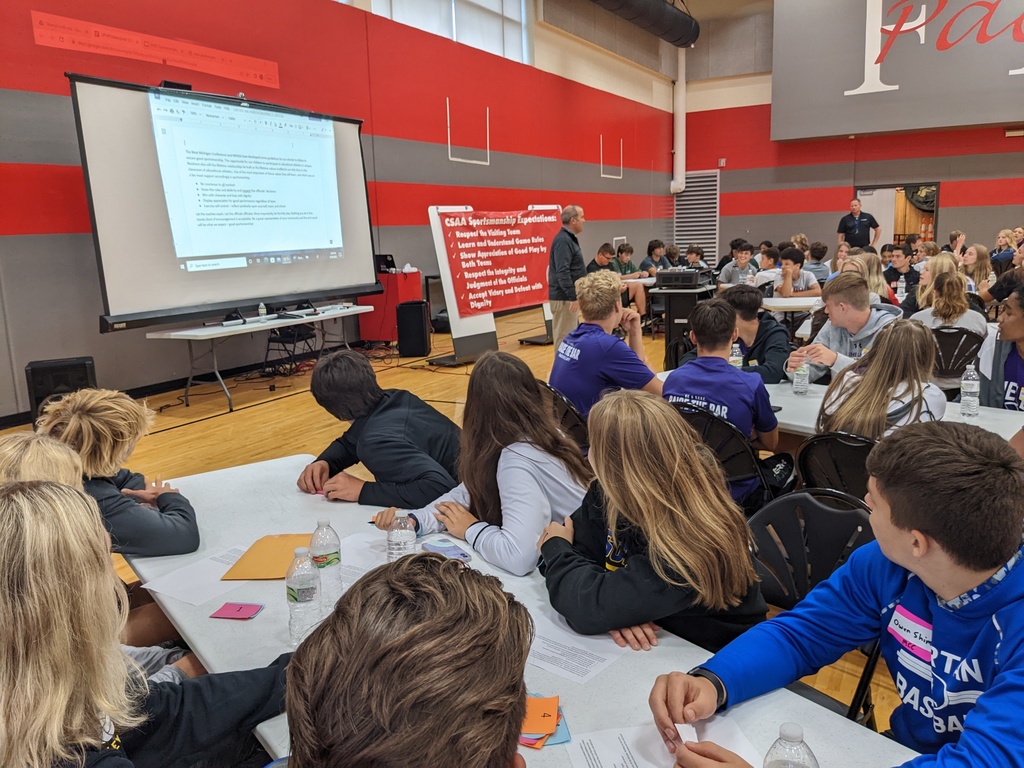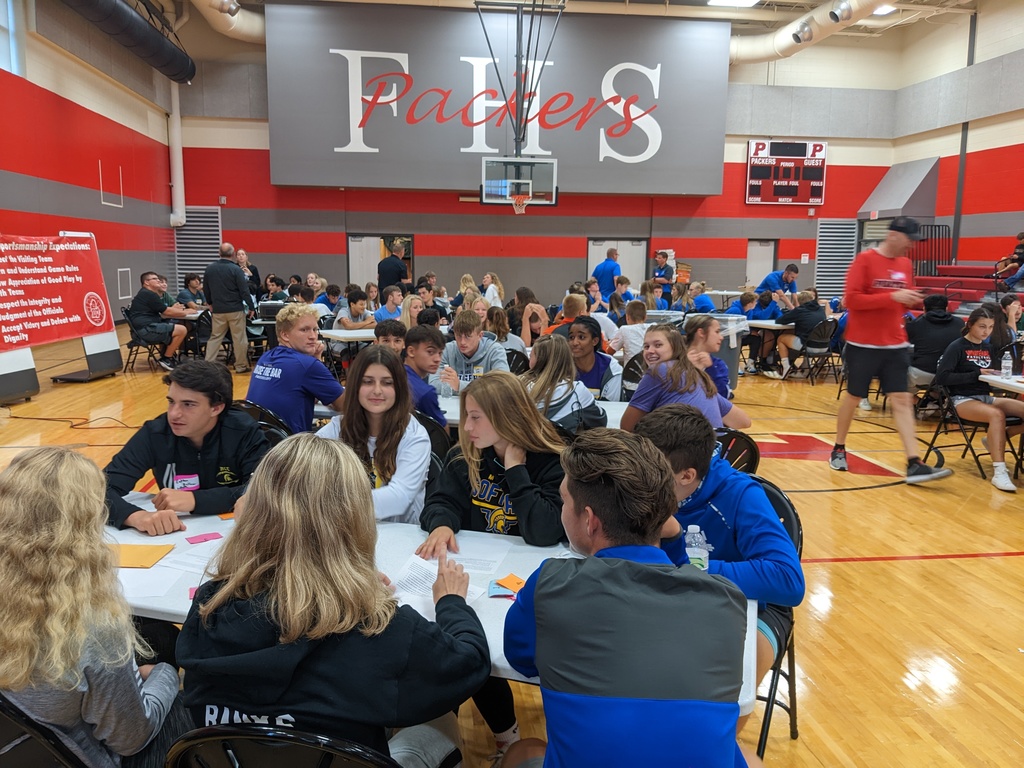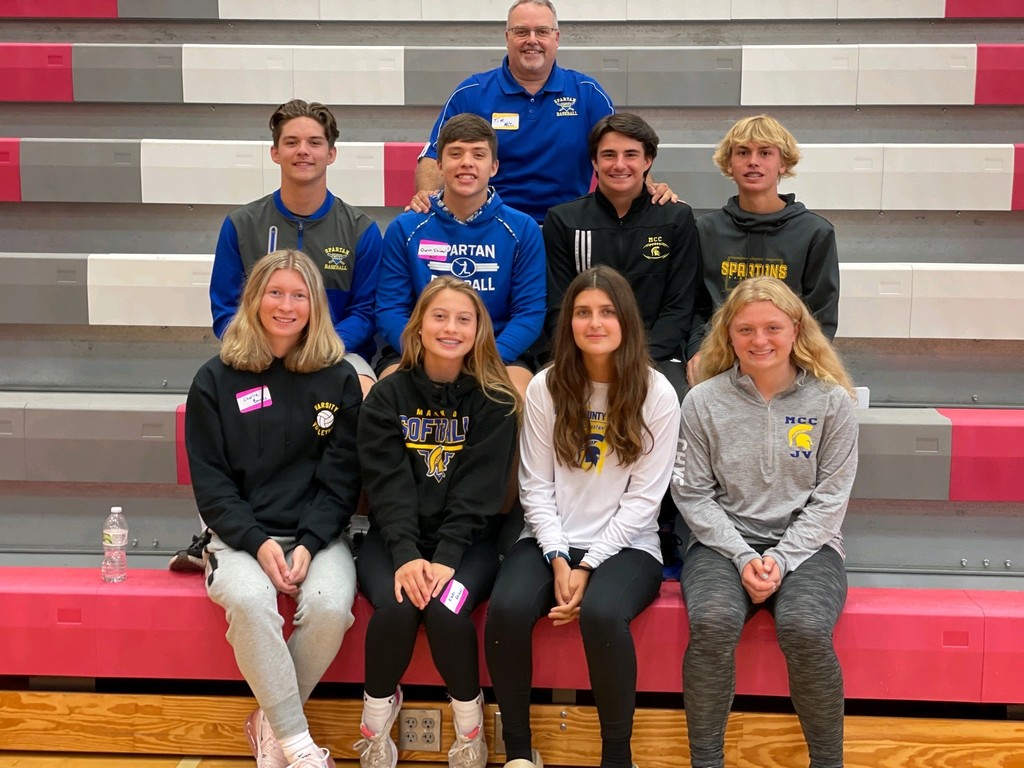 JV volleyball wins our home invitational today defeating Hart in the semis and Ludington in the finals. Fire up, Spartans! 🔥🏆 🏐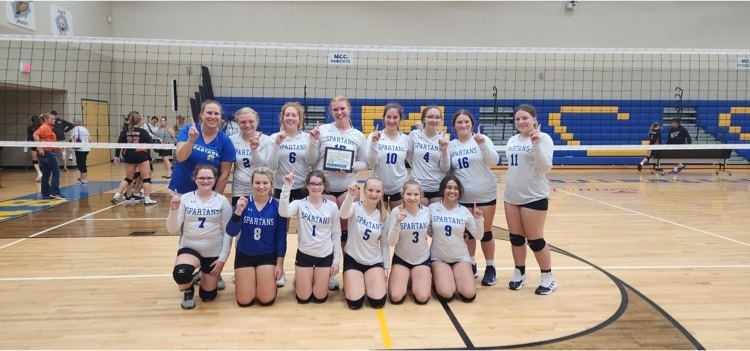 Spartans notch our first win tonight 48-0 at Holton. Congratulations to Coach Briggs, his boys and staff. Next game is Friday at home vs. @fb_rhsdogs. Go, Spartans!

Spartan JV over Fremont tonight. We would like to thank Fremont for agreeing to play us on an open date so that both schools kids could get a game in this week. Good luck this season, Packers!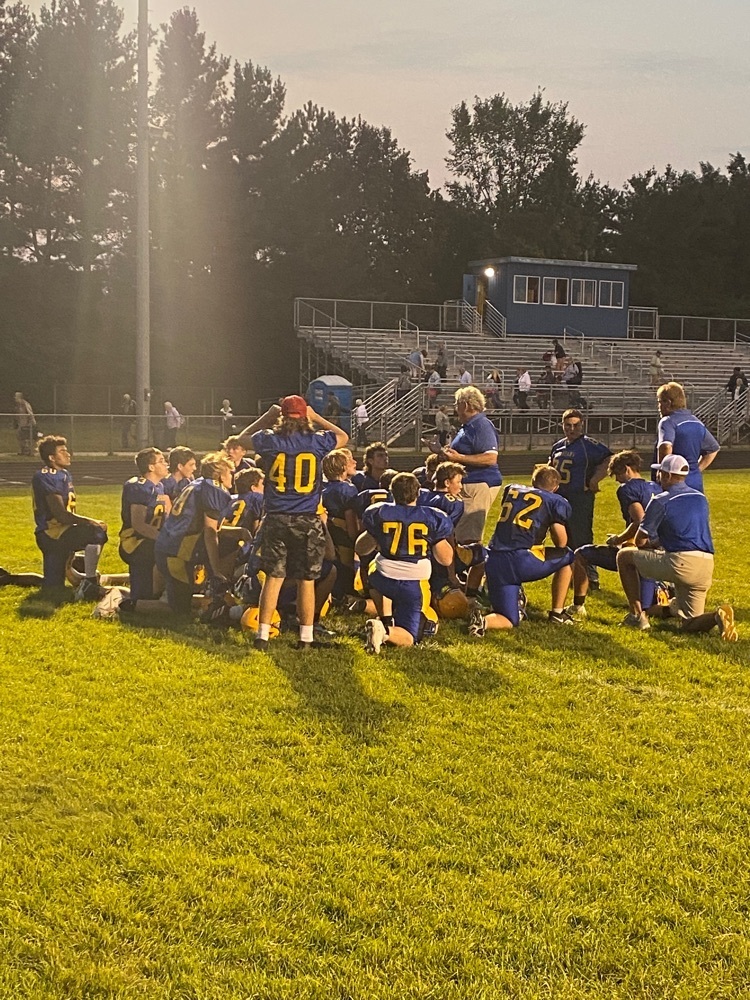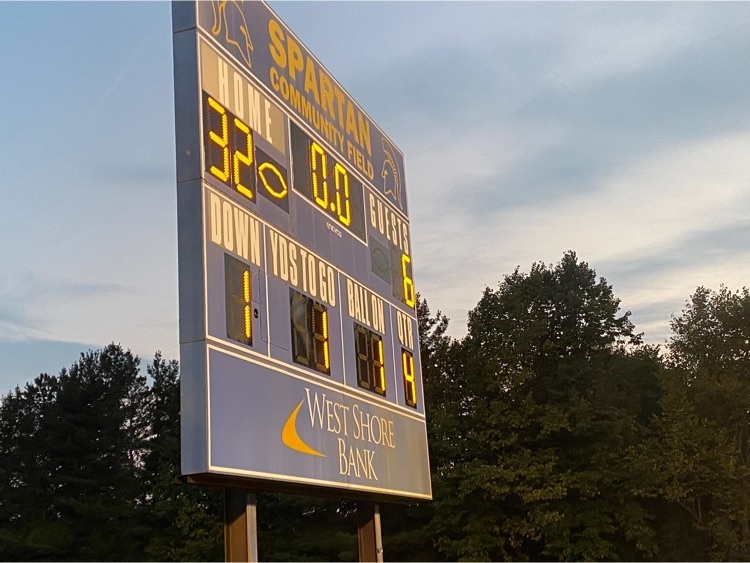 This week in Mr Weinert's Biology students did a lab in which they learned how viruses can spread through a population. The students learned how a line of contact can be determined.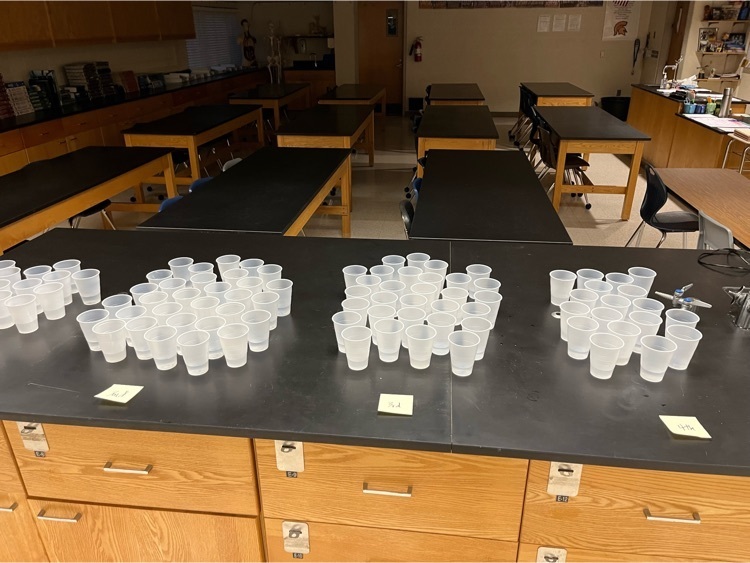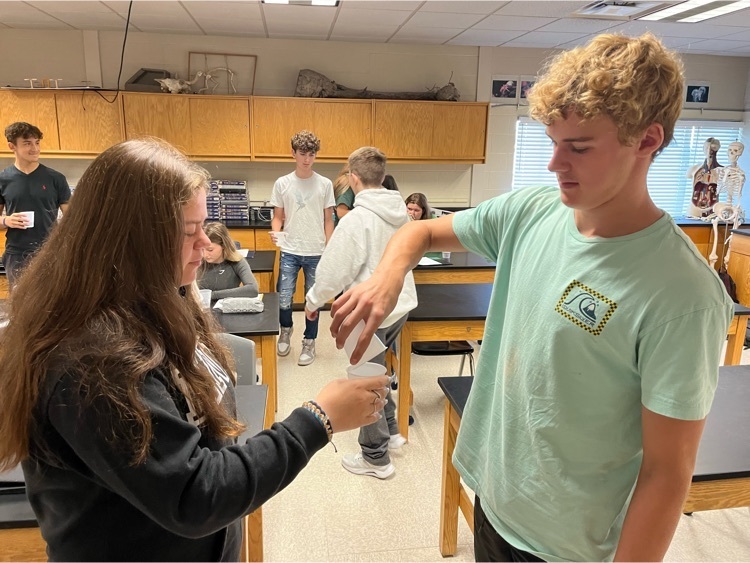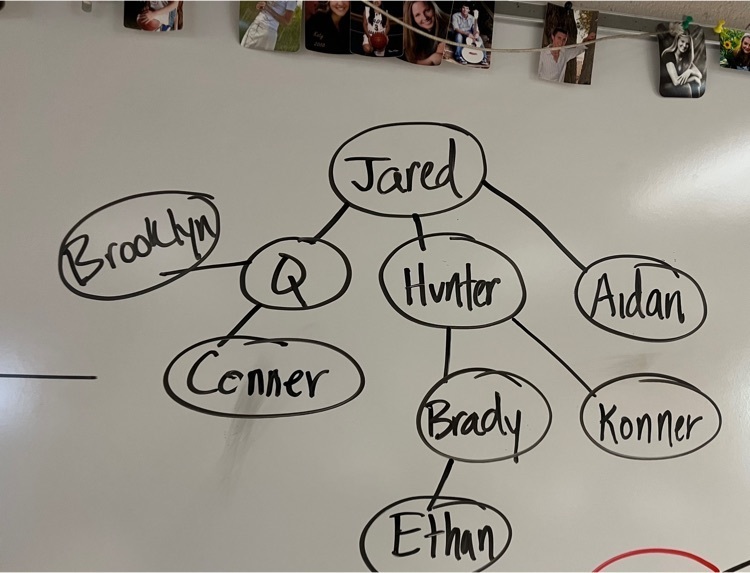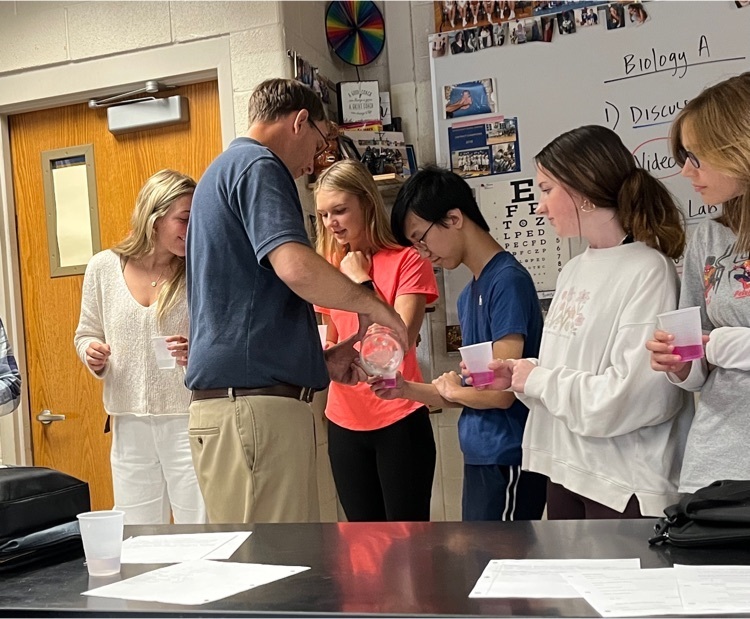 Do you know of any MCC or MCE Alumni that graduated with a bachelor's degree between 2019-2022? Are they looking for a job? We need a college advisor! MSU Americorps is hiring click the following link to find out more:
http://collegeadvisingcorps.msu.edu/

Thanks to our Josten's rep, Aaron Hein, for speaking to our sophomores about class rings and seniors about senior gear plus graduation caps and gowns.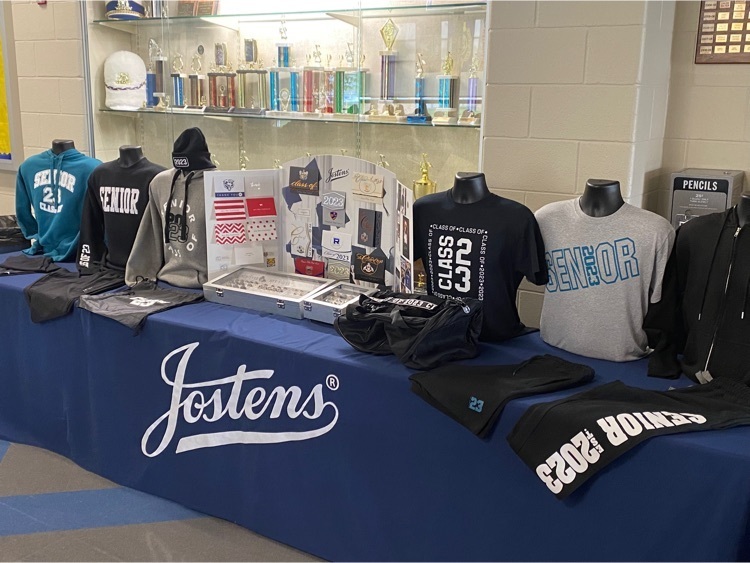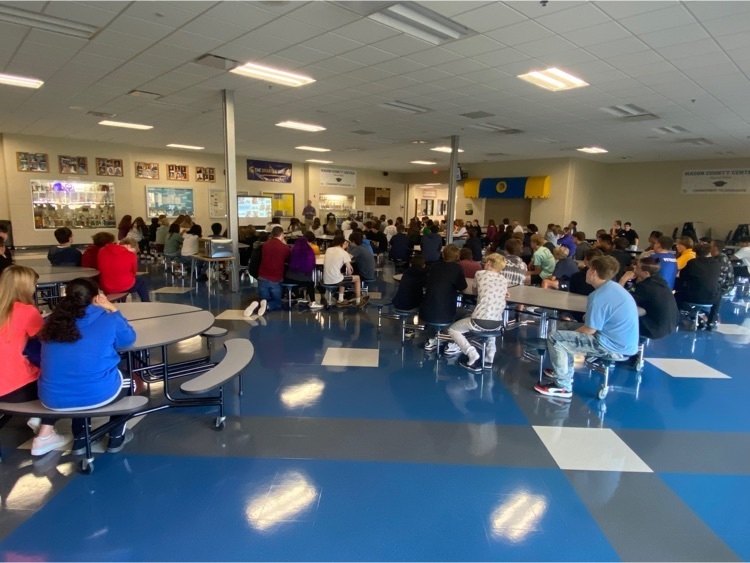 Students at Mrs. Quinteros's Spanish class, started the school year working with kagan structures focusing on cooperative learning based on team building, class building, class management, and social skills. These activities allow students to get to know each other, value other viewpoints, respect their differences and uniqueness, and excel in their learning. By doing this, they learn and have fun all at the same time.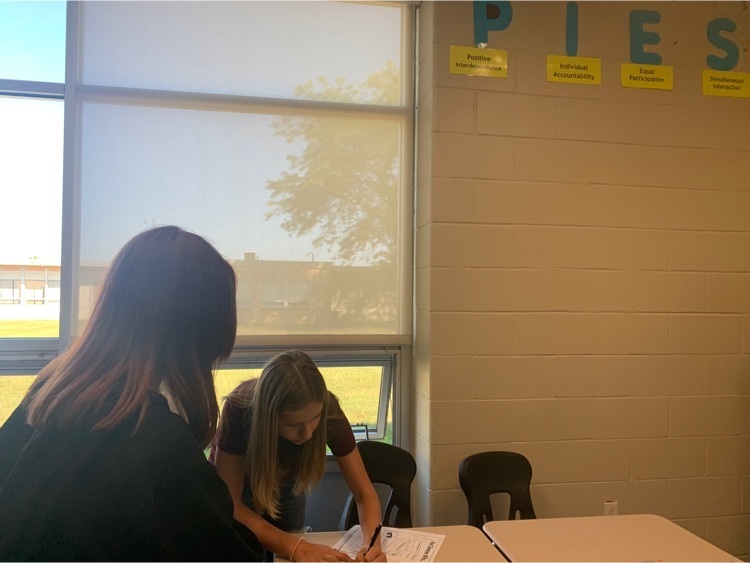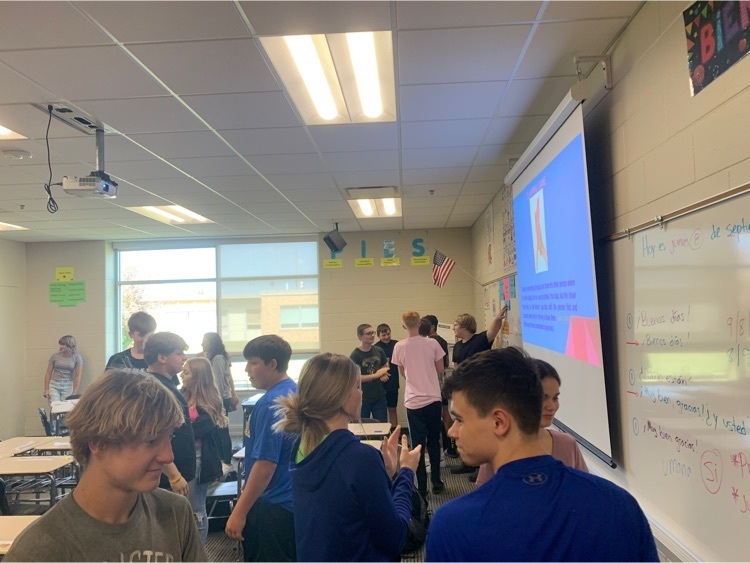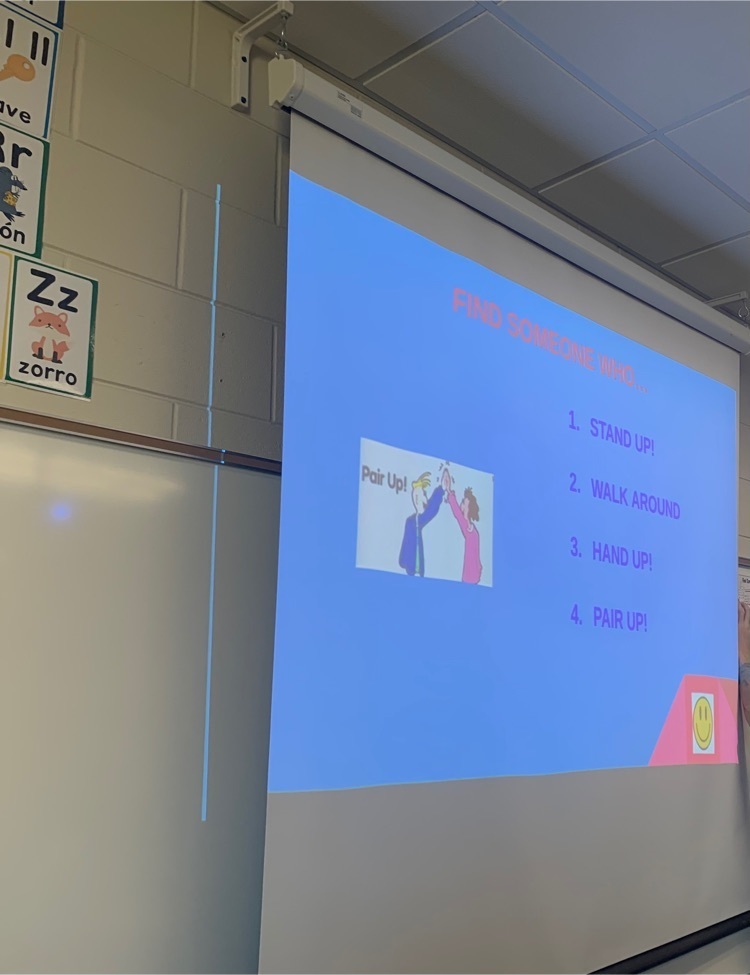 Theme for Thursday night's game at home vs. Manistee.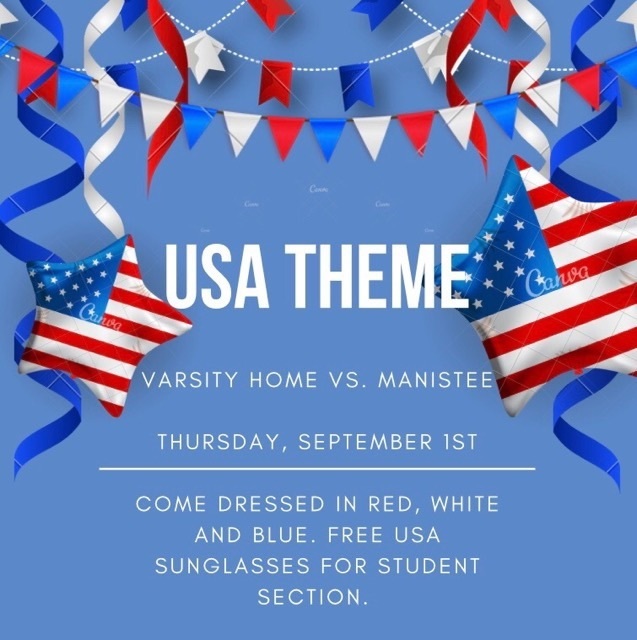 Attention Spartan Families: TONIGHT is the campus wide bargain hunt from 5-7. New and used clothes, shoes, back packs, school supplies and MORE!!! Deals galore, spread the word and bring a friend if you know anyone looking for a bargain for Back to School!!!