Don't miss out. The BACK TO SCHOOL BACKPACK BONANZA will take place on Wednesday, August 11th from 4pm - 7pm. Transportation from the MCC High School Parking Lot will be available.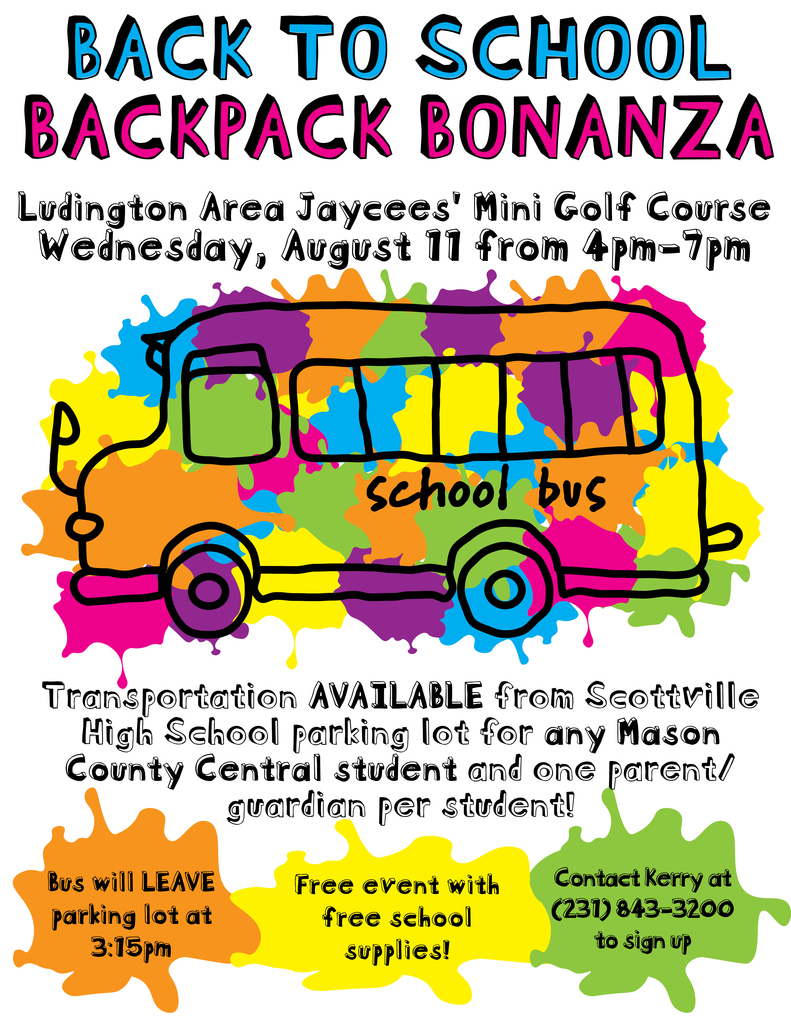 CALL NOW ENROLL FOR PRESCHOOL THIS FALL Victory Early Childhood Center One Stop & One Location For Busy Parents High Quality Programming Available GSRP – You could possibly attend for FREE with TRANSPORTATION Montessori – Tuition Based (3/4 Year Old Sections) Wrap Around Child Care Before / After School Call Ms. Angie @ 757-3713 ext. 131 to make an appointment FREE Books & School Supplies For Those Applying From Now Until The End of July!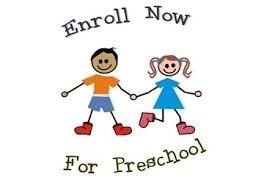 Join the MCC Educational Foundation for a day of paddling the Pere Marquette River. In-person Race Day: July 17, 2021 Virtual races: July 3 - July 16, 2021 This year we are offering in-person and virtual race options for 2 river races and 2 triathalons: • River race #1 will start in Custer and end at Riverside Park in Scottville. • River race #2 will start at Riverside Park and end in Ludington. • The Individual Triathalon • Team Triathalon Each triathalon will consist of a 12 mile bike race, 4 mile run, and paddle from the Custer boat launch to Riverside Park in Scottville. ● Visit
www.mccedfoundation.org
then click on Spartan River Races to find the registration link ● Or go to Spartan River Races Please contact Gary Andersen at
gandersen@mccedfoundation.org
or 231-690-0633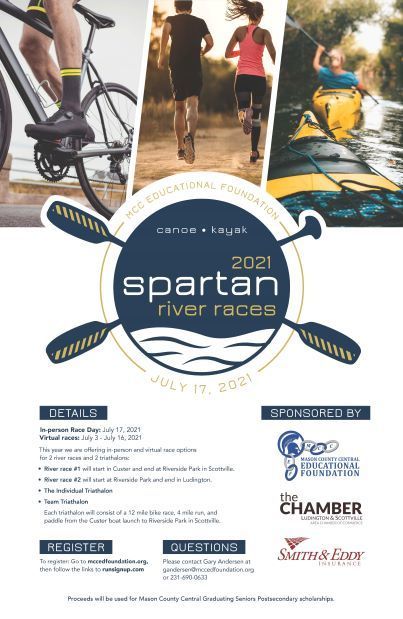 Community Forum #2 Zoom Link: Click on this Link and Join us Virtually June 29th at 6:00 p.m.
https://bit.ly/3iO12iE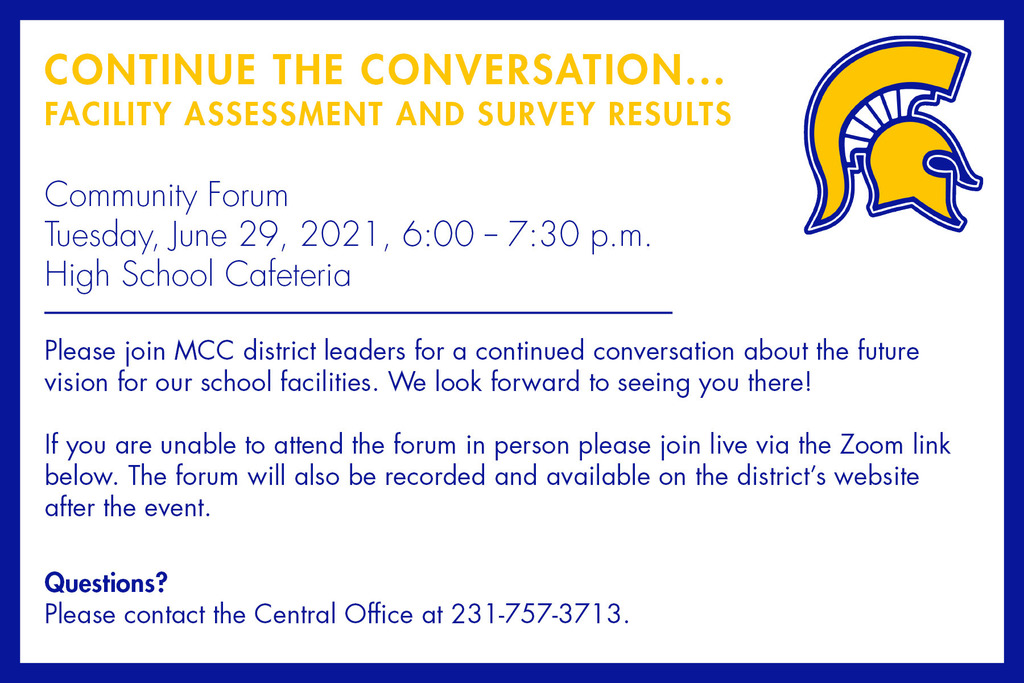 For 7th-12th grade athletes: Outdoor workouts behind the high school begin Thursday from 6:00pm-7:30pm.

Just a reminder. The window for completing the MCC Facilities Visioning Survey closes at the end of the day this Friday. If you have not had a chance yet, please take 5-7 minutes and fill out the survey... right from your phone. Your ideas and opinions will help shape our direction forward! Click on the link below to take the survey:
https://bit.ly/3v6Zfrw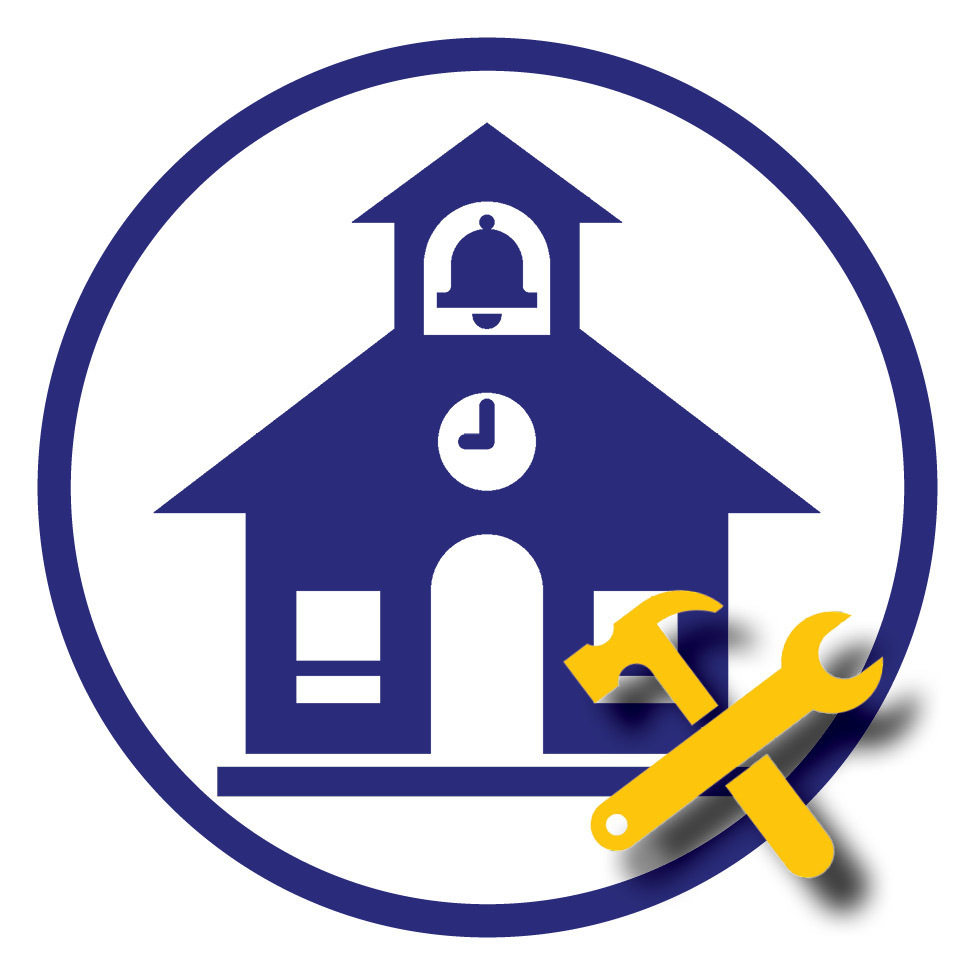 Happy summer break, Spartans! Come back safe and sound in September. 🏝

For MCC student-athletes: Starting Monday, June 14tht he weight room will be open Monday, Wednesday and Thursday mornings from 8-10 am and Monday and Wednesday evenings from 6-8 pm. Dead week will be June 29th through July 5th.

Click/touch the picture for this year's Forensic's team awards for our state runner-up season of 2021!

Hello MCC parents. This is Mr. Tuka, principal of the high school. Over the last two weeks, we have had a large number of dress code violations at the high school revolving around the length of shorts. It is important to know that students ARE allowed to wear shorts to school but the length of the shorts must be to the fingertips of the student with the arms straight down. We want to thank those that are abiding by the dress code. We also need to remind students that if they are not following the dress code on the last day of school, they will be asked to change and it may lead to them missing an exam. Please view this message as a way to be proactive in keeping your child in school and able to take their exams with the hope of getting a good grade. We absolutely do not want students to miss exams due to changing or going home when the dress code can be followed. Thank you and enjoy your summer!

Remind her that our last day of school is tomorrow Friday, June 11. Students will be dismissed at 11:30 AM and will have an opportunity to grab a bag lunch. Enjoy your summer, Spartans!

Seth Earl came into Art/Ecology today to talk to our students about the importance of our soils.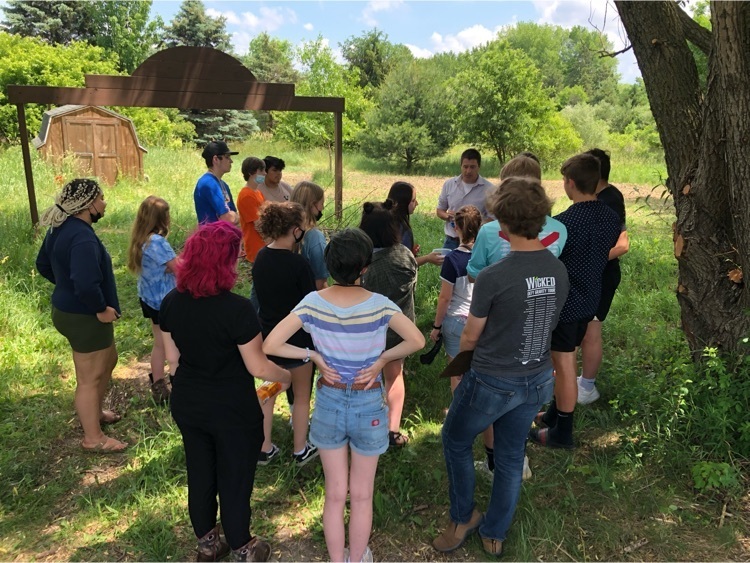 Getting ready for summer fun in Chem C by making Campfire Color Changers!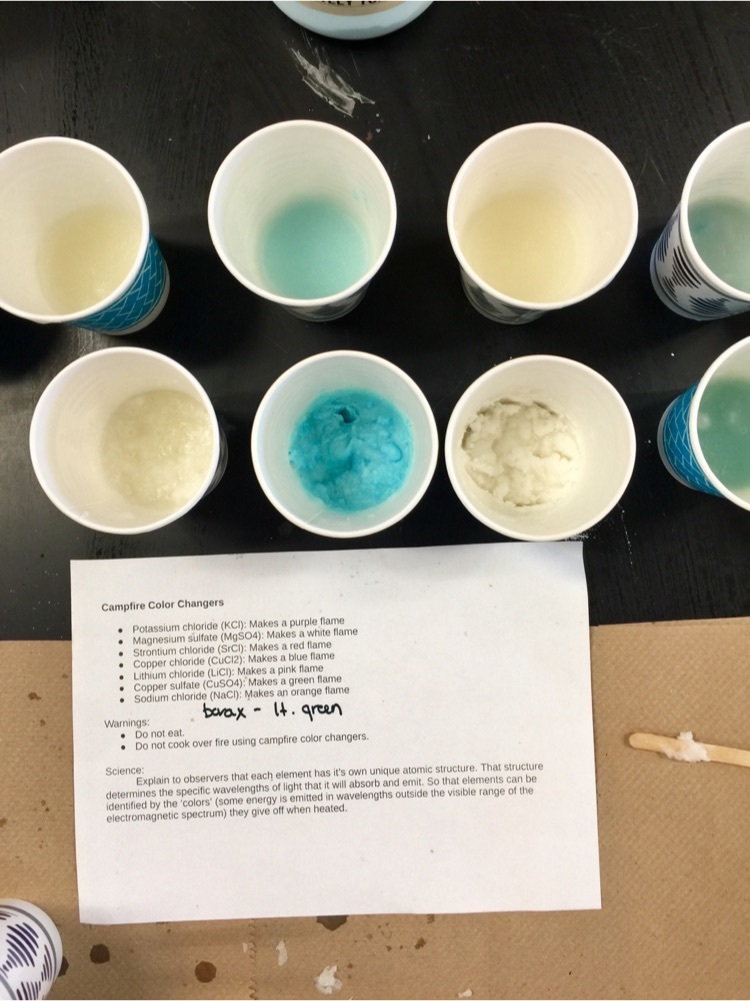 Congratulations to all conference softball player, Alex Luttrell and honorable mention selections, Morgen Ahlfeld and Reagan Wiese.

Please go to the NEWS portion of this app in the high school section for the last high school newsletter of the school year from Mr. Tuka.

Brandon Dunn and Wesley Stream were named to honorary mention all state jazz band. Brandon was one of seven tenor saxes in the state and Wesley one of four drummers. Big thing! No performing group this year so this is the only citation given! Congratulations, to both!